In FIFA 23 Ultimate Team you always play with wingers. These players can often save the Weekend League. So let's take a look at the best wingers in FUT.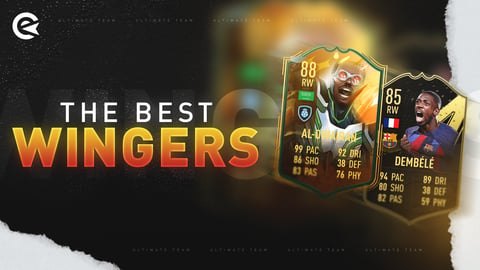 No matter if you play in a 4-4-2 or 4-2-3-1 system: In FIFA 23 Ultimate Team you always need strong wingers to create chances in the offense. The wingers should be fast, skilful and better in front of the goal than Timo Werner.
So which players can you use at LW, RW, LM and RM? In this article we will show you wingers for all four positions that you can use in any FUT mode. Of course, it's also important that you choose the right formation and adjust the tactics and instructions.
If you considered these different points, you are ready to build a duo like Arsenal did with Saka and Martinelli (the upcoming Premier League champion). So let's see which players have the quality to be part of your team!
FIFA 23 Ultimate Team: The Best Wingers
One thing to note in advance: before buying a winger, you should make sure that the player can play this position - sounds simple, but it can be very important. In FIFA 23 Ultimate Team you can't convert every LW to a LM. But if you then have a formation without a left-winger (LW), the card won't get full chemistry.

The Best Left Wingers (LW) In FIFA 23 Ultimate Team
That's why we also show you the best players for the left wing (LW), the right wing (RW), the left midfield (LM) and the right midfield (RM), where the price and the stats are fair. Here we have the position "LW":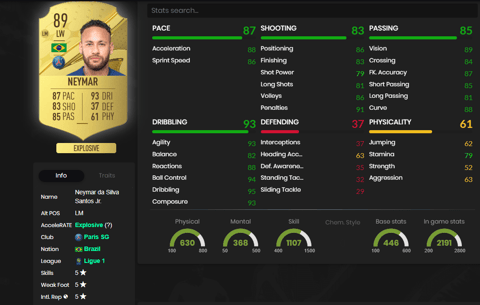 Neymar is one of the best wingers in FIFA every year. You can also transform the Brazilian to LM.
The Selecao's top performer simply combines everything you need in the offense: the 10 stars, pace and shooting. In addition, he is also affordable, currently costing less than 100k! By the way, we recommend Hunter as a chemistry style. And if you play a 4-2-3-1 system, you can put Neymar in the CAM position.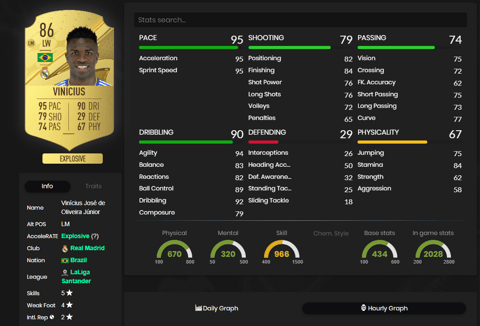 Who would have thought that one day you would get Vinícius for 25k? That's just insane. In terms of his performance, it probably doesn't get any better. You can also put the top performer of Los Blancos on LM.
In principle, he has similar qualities to Neymar. We therefore recommend both players - you should then be well positioned on the left wing.
The Best Left Midfielders (LM) In FIFA 23 Ultimate Team
We go on with the left midfield. There we have for you a true FIFA 22 legend. But in FIFA 23 he's again absolutely OP: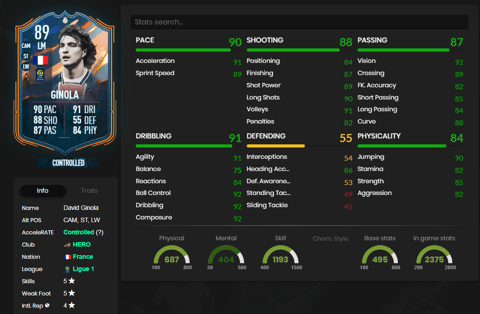 Well, 1 million coins... that's quite a lot. But in the meantime, you had some time to sweat in FUT, so hopefully you can already afford Ginola. You won't find a better player in left midfield (LM). 10 stars, 90 pace and 88 shooting complete the perfect card.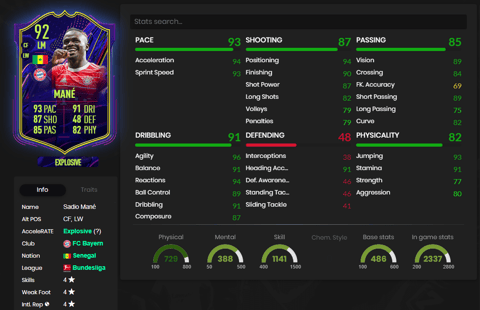 Sadio Mané was not only a huge transfer for Bayern in the summer, but he can also be one for you in FIFA 23 Ultimate Team. The EarlyGame editorial team advises you to buy the OTW card, as we believe that the 30-year-old will really reach his top form in Munich after his injury.
But the normal card is also absolutely playable in all positions in the offense. His alternative positions are LM, CF and LW. So the Senegalese offers you a lot of possibilities.
Here, you will definitely get what you expect!
The Best Players On The Right Wing (RW) In FIFA 23 Ultimate Team
We switch to the right side and now show you which players you can complete the perfect wing line with: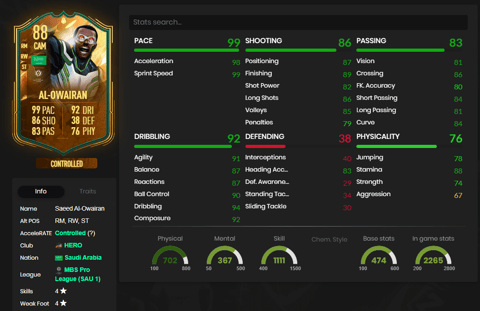 You've probably played against Al-Owairan many times in the Weekend League or Division Rivals. And you might have noticed that the left-footer is really strong. You can play him both at RW and RM, which means that the now 55-year-old can play anywhere (even in-game).
With 99 pace, 86 shooting, 92 dribbling and 8 stars, Al Owairan is one of the best attackers in FUT 23. He is also extremely annoying. For this, 600k is a really fair price.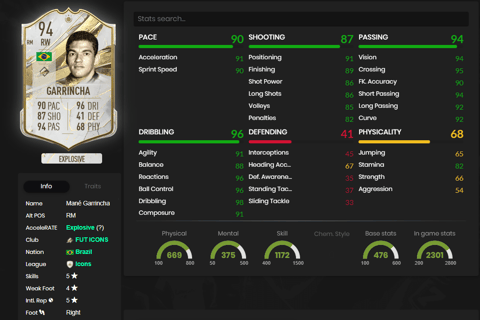 You can play any version of Garrincha, all four are playable. If we're talking about skills, Garrincha is simply outstanding. The Brazilian is just the perfect right-winger in FIFA 23 Ultimate Team. Really nice.
The Best Right Midfield (RM) Players in FIFA 23 Ultimate Team
Let's move on to the last position, the right midfield (RM):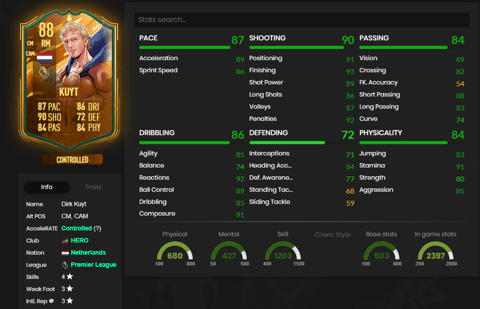 Dirk Kuyt is an all-rounder in FIFA 23. You can play him as a central midfielder, but the Dutchman can also play on the wings. And 200k is a fair price.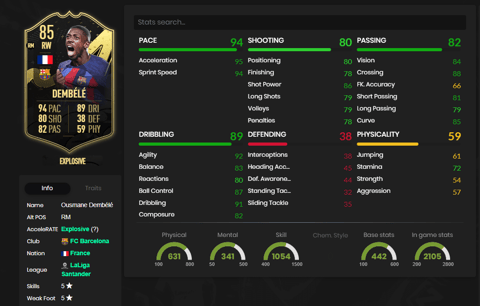 Dembélé is playable all year round. It feels like this guy just doesn't get any worse, and we can't explain it either. Whether it's the inform or regular gold card, the French winger is so overpowered. His positions are RM and RW, and he's vital for saving weekends. You know what we mean...
This article contains affiliate links which are marked with [shopping symbol]. These links can provide a small commission for us under certain conditions. This never affects the products price for you.