Who are the best defenders in FIFA 23? Today we're going to be looking at the best defenders in Ultimate Team.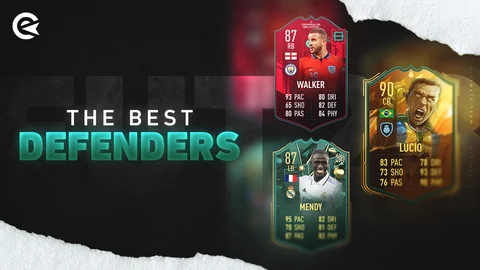 In FIFA 23 Ultimate Team, you shouldn't just spend all your coins on the best wingers and forwards. A good defender could be useful too!

In order to increase your victories in the Weekend League, you should have fast, strong and playable defenders. For each position, we will show you the three best.
The Best Full Backs In FUT (LB, LWB, RB, RWB)
Let's look at the best left-backs in-game. Most LB's in FIFA 23 can also play as LWB. So don't worry if you lik a chain of five, there's something for you too!


The Best Left Backs In FUT (LB, LWB)
1. Ferland Mendy – Winter Wildcards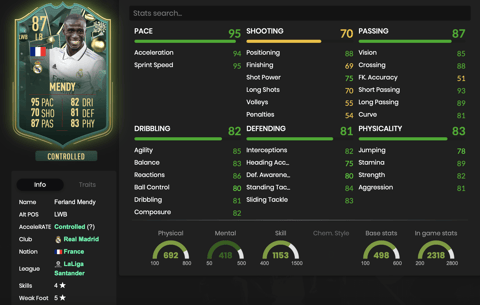 Ferland Mendy has 4 Star Skills and 5 Star Weak Foot. His current market value of 950K speaks for itself. Not even a Mbappé can get past Mendy, you can rely on that! This card feels like a cheat code!
Tip: If you can't afford Winter Wildcards Mendy, you'll still be alright in February with his normal gold card (83). Linking with his endless opportunities over France and Real Madrid is just one of his many assets.
2. Joan Capdevila Méndez – World Cup Hero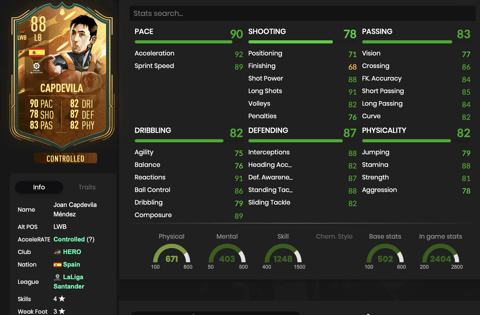 Capdevila is one of the best Left Backs in FIFA esports. With 90 Pace, 87 Defense and 82 Physics, nobody can easily get past him. Things are also looking good for him in the offense: With 4 Star Skills and 82 Dribbling. You can also go into 1-on-1 duels with him.
3. Theo Hernández – TOTY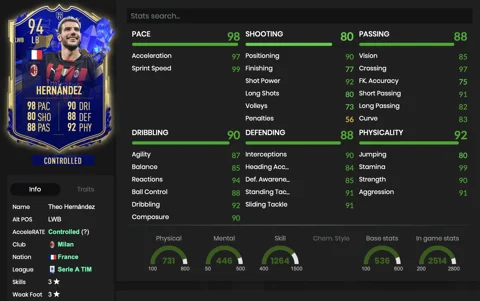 Theo Hernández is even more crazy this year than in previous years. France and left-backs: what a duo! The good thing about him is that he has already got a few cards in FIFA 23 Ultimate Team. So if you can't afford this card, you can just move on to his other versions. These are significantly cheaper options if this is too expensive!
The Best Right Backs In FUT (RB, RWB)
Switching to the right side, we now show you which players give you the best chance of taking on fast players like Al-Owairan. As with left-backs, Right Backs can usually be modified to RWB.
Kyle Walker – World Cup PTG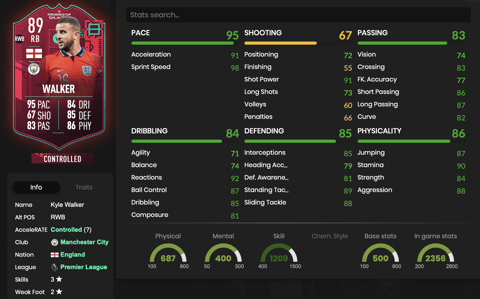 Year after year, Kyle Walker is a nightmare for Attackers in Ultimate Team. And the same is true in FIFA 23! For around 950K, you get one of the best RB's in the game. With 95 Pace, he can keep up with any winger. Kyle Walker has an exceptional body type in-game, which is what makes him so strong in one-on-one scenarios.
If you can't get hold of PTG Walker, like many of the other players on this list, you're in good hands with the gold card!
Achraf Hakimi – TOTY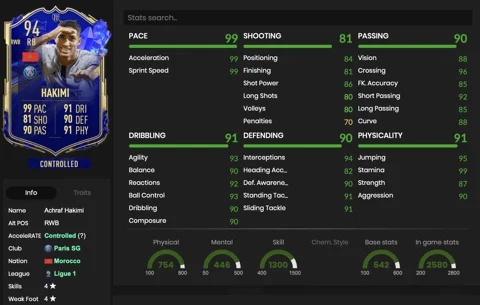 What a crazy card! Achraf Hakimi's TOTY is just ridiculous. 4 Star Skills and Weak Foot as a full-back is quite rare, but that's not all he can offer. As a PSG player, Hakimi probably offers some of the best links in Ultimate Team: Mbappé, Neymar, Renato Sanche's Ones To Watch and many more. This card is not affordable for most, but with his WC and gold card you're in for a treat!
Diogo Dalot - World Cup TOTT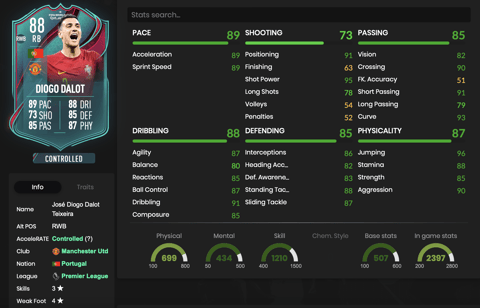 The fact that Diogo Dalot is a baller was confirmed in CR7's Piers Morgan interview. For only 200K you are set up with one of the best RBs in FIFA 23 Ultimate Team. Having all stats except Shooting at least 85 is a statement! 89 Pace and 88 Dribbling also allow you to do something offensively with Dalot. So, what are you waiting for?
The Best Center Backs In FUT (CB)
Are you still looking for a defense boss who clears everything and everyone (sometimes unfairly)? Fine! Then let's take a look at the top three center backs in Ultimate Team for you.
Lúcio – World Cup Hero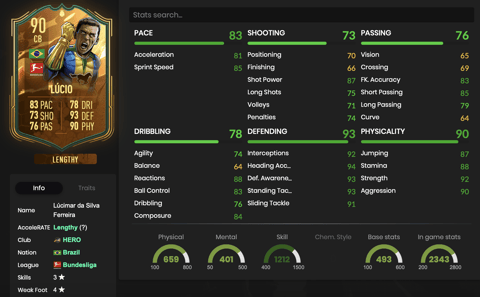 83 Pace, 93 Defense and 90 Physics! Who is supposed to get past him? Correct. No one! If you can afford Lúcio, grab him. He's still one of the best center backs in FUT 23. The Brazilian is just crazy, I promise!
Fikayo Tomori – Winter Wildcards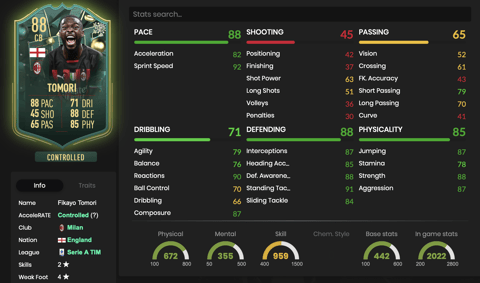 Tomori's TOTW card (86) was unfair, but the Winter Wildcards promo went crazy with this card. You want to give up as soon as you see that your opponent is playing him. For 600K, you can't go wrong with this centre-back. His Inform (86) and Gold card (84) are also very good and significantly cheaper!
Virgil van Dijk – TOTY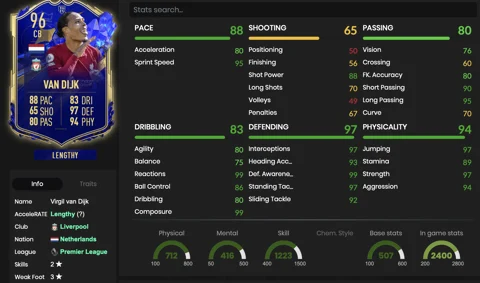 In FIFA 23, VVD is once again a force. His TOTY card is the best defender card in the game. Hence, the price of over 2M coins. Virgil van Dijk still has a 92 World Cup Stories card, which costs almost 1M coins. Since his gold card costs only 70K and is still elite, we recommend this one.
Other great defenders in Ultimate Team would be Eder Militao, Eric Bailly, Paolo Maldini and Cafu.

We hope you enjoyed the shortlist!
This article contains affiliate links which are marked with [shopping symbol]. These links can provide a small commission for us under certain conditions. This never affects the products price for you.