The latest FIFA 23 update has made the Explosive running style much more useful. We show you the best Explosive players and how to change them accordingly with Chemistry Styles. Dominate the meta in FUT!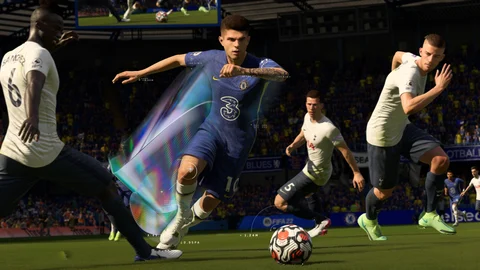 The three different genders... no, sorry AcceleRATE types (Lengthy, Controlled and Explosive) were one of the biggest innovations of FIFA 23 and have been regularly rebalanced since release. With Title Update 9, EA Sports has changed the FUT meta once again.

Explosive players have always been weak and inferior in comparison to the other two types. With the latest patch they have been made better again, which can be seen in the official pitch notes.

We show you how you can make your players Explosive and who are the best candidates for this running style.
FIFA 23: Explosive Players
Only certain players can be Explosive. He must meet these conditions:
have at least 74 Acceleration
shorter than 6 ft
have at least 65 Agility
the difference between Agility and Strength must be higher than 15
So it's all about pushing the Acceleration and, above all, the Agility stats of your players. Chemistry Styles like Artist, Engine or Finisher affect this attribute and can change some players from Controlled to Explosive.
For example, Moussa Diaby is Explosive by nature because he meets all the requirements we just mentioned.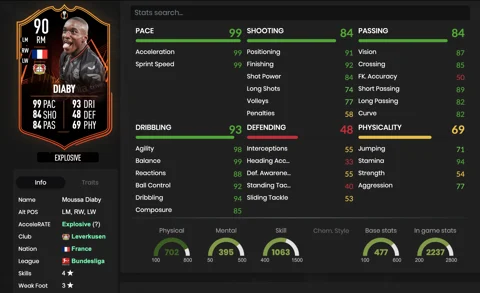 How Good Is Explosive In The New Pace Meta In FUT?
As the only one of the three AcceleRATE types, Explosive has never been the best in FIFA 23. While FUT was dominated by the Lengthy meta shortly after launch, many players have been saying Controlled is the best lately.

Even after Title Update 9, Explosive is not as good as Lengthy was and not every player does have to be Explosive now. When it comes to defenders, we still recommend changing them to Lengthy and let the players' long legs do the work.

Especially small wingers with their short legs who have been caught and pushed aside by Controlled or Lengthy defenders feel a lot more useful now. One of them is Moussa Diaby – and we're sure other wingers benefit from it too. They lose fewer 1 on 1 duels and can outrun their opponents more easily.

That's how the difference looks ingame:
We strongly doubt that they will be better than established meta players like Kylian Mbappé or Saeed Al-Owairan.

This article contains affiliate links which are marked with [shopping symbol]. These links can provide a small commission for us under certain conditions. This never affects the products price for you.