FIFA is the most famous football simulation in the world. EA Sports will end the successful series with FIFA 23 and publish EA Sports FC as its successor in the future. We rank all FIFA games to conclude the series.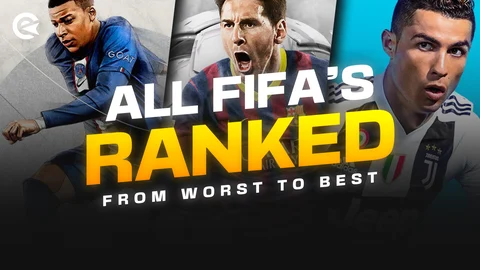 FIFA is childhood, FIFA is love and FIFA is our life.
There is no other game in this world that can trigger so much fun and frustration in a person at the same time. But that will be the end of it as of autumn - at least as far as the name is concerned. The successor EA Sports FC could even be based on a free-to-play subscription model, which means that only one game will be released, which will be updated monthly with seasons.

We look back into the past and evaluate EVERY FIFA part that has been released and published by EA Canada since the beginning of the franchise.

Ranking All FIFA games - What's The Best FIFA Ever?
Since we are not old grandpas at yet, it's hard for us to rate the first FIFA games because we simply haven't played them. This is true for FIFA International Soccer (1993), FIFA Soccer 95 (1994), FIFA Soccer 96 (1995), FIFA 97 (1996), FIFA 64 (1997), FIFA: Road to World Cup 98 (1997), FIFA World Cup France '98 (1998), FIFA 99 (1998), FIFA 2000 (1999) and FIFA 2001 (2000).

Nevertheless, we also have some memories of the parts that are nowadays probably already considered nostalgia oldies: Here, every group of age will find their treasures again – promised!
Rank 20: FIFA 20
FIFA 20 is by far the worst part of the FIFA franchise. Bug crosses, El Tornado shots and whatever other nonsense there was. The game was no fun at all when you advanced to higher divisions in Ultimate Team or Seasons.
Here the motto was just like: exploit every bug to score as many goals as possible. EA didn't bother to remove these bugs either. There were hardly any innovations for the career mode either. Only FIFA 20 Pro Clubs was fun, even though the bugs there were of course abused. VOLTA was introduced in FIFA 20, so you could play indoor football in a FIFA game for the first time since 1998. But the mode was only fun for a few hours until it became too boring.
Rank 19: FIFA 19
Fits just as well as place 20: On place 19 we have FIFA 19. Basically there are quite similar complaints here as in FIFA 20, only not to this extreme extent.
The UEFA Champions League and Europa League licences were celebrated as a great innovation. Apparently EA put more work and effort into buying the rights than into developing the gameplay back then.

Rank 18: FIFA 11
Compared to its innovative predecessor FIFA 10 and the super fun gameplay of FIFA 12, FIFA 11 is one of the worse games of this period. Although new dribbling was added, FIFA 11 just couldn't live up to the high expectations. But it wasn't a mega bad game either.
Rank 17: FIFA Football 05
Somewhere you have to rank these oldies. We can't say too much against FIFA Football 05. But again the problem was that the predecessor, FIFA Football 04, set the bar so high that the successor could only fail.

Rank 16: FIFA 08
Here we mainly remember the Nintendo DS version of FIFA 08, and it was really cool. It was just a great pastime as a kid. Back then, you could already create your own club in your career and compete with the best teams in the world.
In 2008, FC Barcelona and FC Valencia (with David Villa and David Silva) were by far the best teams in the game.
Rank 15: FIFA 21
FIFA 21 was one of the most played FIFA games ever. But the reason for that was rather the Covid pandemic. Everyone was on lockdown for the second time, and there was nothing else to do but play FIFA 21.
The FIFA 21 soundtrack Heat Waves by Glass Animals is the most successful FIFA song of all time. Otherwise, FIFA 21 was more of a transition game for EA Sports to upgrade from old-gen to next-gen.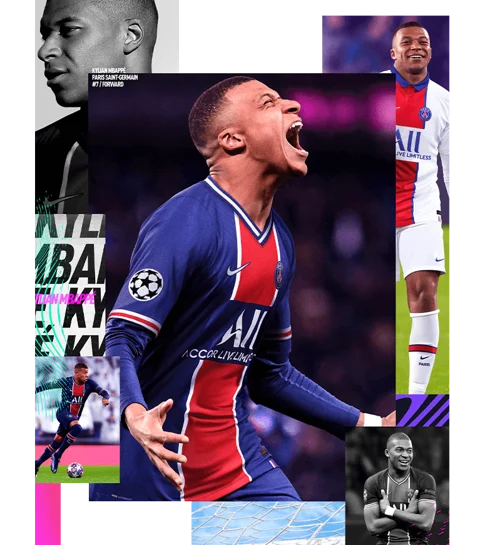 Rank 14: FIFA 09
In FIFA 09 a new game mode called Ultimate Team was introduced for the first time. Yup, that's how long FUT has been around.
Of course, the mode was completely different back then, but the foundation for EA Sports' biggest source of income was laid with this game (via DLC).
Rank 13: FIFA: Road to World Cup 98
FIFA World Cup France '98 was the first FIFA to have all the licences for the national teams that took part in the World Cup qualifiers. A milestone in the then still really young history of the franchise.
Moreover, this game was the last one with indoor football for the time being. After that you either had to buy FIFA Street or wait until FIFA 20, when the VOLTA mode was introduced.
Rank 12: FIFA 18
FIFA 18 was a solid game, but it didn't introduce many innovations. The gameplay was changed in that players had their own body types and movements.
Cristiano Ronaldo, for example, had his own distinctive running style that allowed him to beat "normal" defenders just by using his special moves. "The Journey" returned as a sequel.

Rank 11: FIFA Street
OGs will definitely remember this game. FIFA Street was released in 2005, and everyone who owned a PlayStation 2 at the time played FIFA Street.
Here you could give free rein to your creativity and skills on the small pitch. Until 1998 FIFA Street was a normal part of FIFA, so only in 2005 you could play 4v4 again.
Rank 10: FIFA Football 2004
A legendary game with probably the most iconic FIFA cover of all times! FIFA Football 2004 has Alessio Del Piero, Thierry Henry and Ronaldinho on the cover, it doesn't get better than that (download versions were still a long way off).
In addition, there was probably the best intro of all times, the old players will remember that. FIFA Football 2004 also added several second leagues for the first time, a big step in terms of licences. The most famous soundtrack in this game? That was Jerk It Out by the Ceasers, of course.
Rank 9: FIFA 15
In FIFA 15 a lot of resources have been put into the atmosphere on and off the pitch. Over 600 new animations of emotions and movements have made the game feel more realistic. FIFA 15 was the first FIFA to be developed entirely for the then Next-Gen (PlayStation 4, Xbox One).
Rank 8: FIFA 06
FIFA 06 was the first game of its kind with the current spelling of FIFA titles. The gameplay was really good for its time. The cover with Ronaldinho and Wayne Rooney will remain unforgotten forever. An all-round successful FIFA part.
You could even unlock cool video clips, something really special for that time. In addition, you could negotiate detailed sponsor contracts in your career, a feature that unfortunately no longer exists. In FIFA 06 even FIFA 94 was integrated, what a bonus!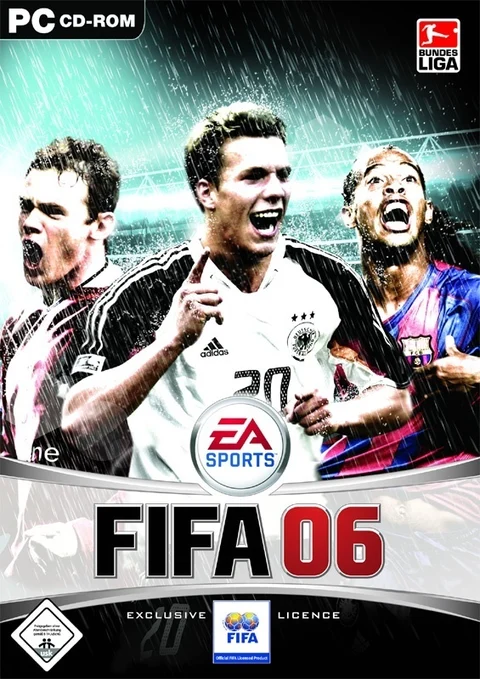 Rank 7: FIFA 14
FIFA 14 was first released for the PS3 and Xbox 360, then after a few months it was also developed and sold for the PS4 and Xbox One. There were no big leaps in development yet, that was only targeted for FIFA 15 and following. In FIFA 14, the Ultimate Team World Cup mode for the World Cup in Brazil was an absolute highlight.

Rank 6: FIFA 16
FIFA 16 was one of our favourite games in terms of gameplay, because it introduced the No Touch Dribbling for the first time. Those who understood how to let their opponents slip into the void with various feints really had fun on the offensive.
In Ultimate Team, FUT Draft celebrated its debut, a mode that still can't fully exploit its really great potential. FIFA 16 was the last game without Weekend League. It was the last time that you could play Ultimate Team in a relaxed way...
Rank 5: FIFA 10
FIFA 10 was one of the best games of our childhood. In hardly any other game the career mode was as much fun as in this one. At that time you could still compete with self-created players and clubs - this was (incomprehensibly) removed in later versions. In general, the career mode was developed further compared to today.
In "Be a Pro", you could manage the fate of your own player. You were able to use "Game Face" for this game mode. You could simply upload a picture (it didn't matter if it was a picture of you, Ronaldinho or anyone else) online and transfer it to your Pro. This feature was removed after a few years. You can imagine what kind of nonsense pictures some people uploaded.
Rank 4: FIFA 12
FIFA 12 is for many people one of the best FIFA games of all times. The gameplay was simply outstanding, silver cards like Stephan El Shaarawy were really OP in FUT and the Creation Center had reached its peak.
You could create a completely new club on the computer with your own players, emblem and kits. How cool was that? And why can't you do that today like you had it inthegame back then, EA?
Rank 3: FIFA 17
FIFA 17 was the game with Marco Reus as the international cover star. And it was the game that first introduced the Weekend League. Yep, it all went down the drain from that point on.... Just kidding, the Weekend League is already a fun, but stressfull game mode. It gave the esports scene a huge push, it just made gaming a lot more competitive.
Of course there were esports in FIFA before, we're thinking of the Virtual Bundesliga. But with the founding of the Weekend League, it took on a whole new form. At that time you had to play 40 games (!!!) on one weekend to get the best rewards. In FIFA 17 the story mode "The Journey" with Alex Hunter was introduced. A very successful innovation!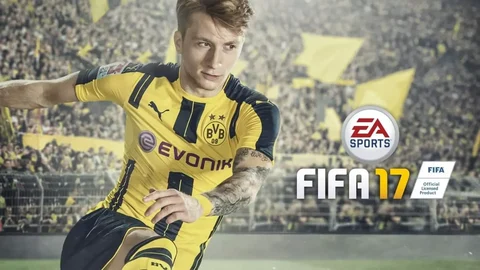 Rank 2: FIFA 23
For many, FIFA 23 probably comes as a surprise at this point, because the game has many deficits. But one thing has to be said: FIFA 23 has really good gameplay on the Next-Gen. The Hypermotion 2 Technology can fully unfold its effect, it is simply fun. We don't even need to make comparisons to FIFA 23 on the Old-Gen, the differences are simply too big.
As far as the content for FIFA 23 is concerned, that's debatable. In FUT, chemistry styles have a big impact for the first time, but the new chemistry system took some getting used to.
Rank 1: FIFA 13
FIFA 13 is the best FIFA game of all times! In this game everything was just right.
The season mode had its absolute peak here when it came to competitive online sessions. At the time, every second person played with Tottenham Hotspur and Gareth Bale in their prime. In career mode, the transfer system was heavily upgraded (loans, counter offers, more realistic AI) and took it to a new level.
Let it Roll by Flo Rida was one of the best FIFA soundtracks ever. The gameplay was fun, Lionel Messi was on the cover for the first time - our number 1.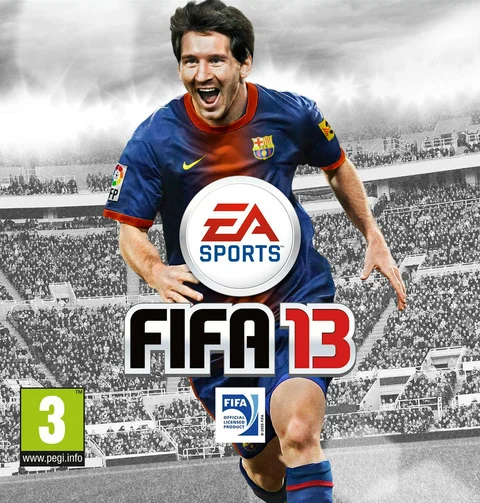 This article contains affiliate links which are marked with [shopping symbol]. These links can provide a small commission for us under certain conditions. This never affects the products price for you.