Are you tired of playing on the same old Fortnite maps over and over again? Do you want to spice up your PVP game with some new and exciting maps? Look no further! In this article, we will provide you with the best PVP map codes in Fortnite that are sure to keep you entertained for hours on end.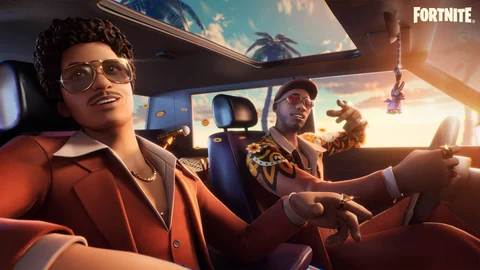 Are you ready to take on other Fortnite players in epic battles? Look no further than these top PVP map codes! With a variety of challenging maps to choose from, you'll be able to unleash your competitive spirit and hone your skills. Whether you prefer close combat or long-range sniping, there's a map for every playstyle. So grab some friends or jump into matchmaking and get ready for some intense PVP action in Fortnite!
Dominate The Battle Royale With These Must-Try Fortnite PVP Map Codes

Fortnite Battle Royale is one of the most popular games in the world, with millions of players battling it out on a daily basis. One of the best things about Fortnite is its PVP (player versus player) mode, which allows you to compete against other players in real-time. However, some PVP maps are better than others, and if you're looking to dominate your opponents, then you need to try out these must-try PVP map codes in Fortnite.
Zone Wars Vortex
Code: 9189-0518-5408
Zone Wars Vortex is an intense PVP map that will test your skills like never before. It features a rotating storm zone that forces players into close quarters combat as they battle it out for survival.

Skyfall Zone Wars
Code: 2845-9201-9276
Skyfall Zone Wars takes place on a platform high above the ground with limited resources available for players to collect before engaging their enemies in combat.
Desert Zone Wars - Chapter 2 Season 4 Edition
Code: 7780-9779-7227
This chapter 2 season 4 edition of Desert Zone Wars offers an exciting twist on traditional desert-themed maps by adding new challenges such as low gravity zones and secret underground tunnels.
BHE 1v1 Build Fight
Code: 8064-7152-2934
This map is perfect for players who want to practice their building and combat skills in a one on one setting. The map is designed for close quarters combat and features a variety of different structures for players to use.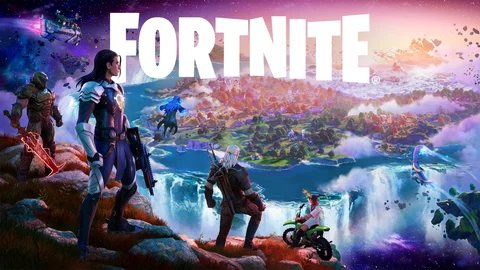 Tilted Zone Wars
Code: 0352-2465-3064
If you're looking for a fast-paced, action-packed map, then Tilted Zone Wars is for you. This map is designed for up to 16 players and features a variety of different zones to fight in. The zones are based on popular locations in Fortnite, such as Tilted Towers and Salty Springs.
Get some of the best gear for gaming right here on Amazon!
Snipers vs. Runners
Code: 7352-4203-8482
In Snipers vs. Runners, one team is armed with sniper rifles while the other team has to navigate through an obstacle course. The runners must reach the end of the course without getting hit by the snipers. This map is great for players who want to work on their sniping skills or their agility.
Gun Game
Code: 8792-3764-7588
Gun Game is a classic multiplayer game mode that has been featured in many different games. In this version for Fortnite, players start with a basic weapon and must eliminate other players to progress through the weapon tiers. The first player to reach the final tier wins.
The Pit
Code: 0455-9800-7889
The Pit is a map designed for close-quarters combat. Players spawn in a small pit and must eliminate the other players to win. This map is great for players who want to practice their shotgun and close-range combat skills.
By using these must-have PVP maps codes while playing Fortnite Battle Royale game can help elevate your gameplay experience and give you an edge over other competitors who may not be using them yet!
This article contains affiliate links which are marked with [shopping symbol]. These links can provide a small commission for us under certain conditions. This never affects the products price for you.