Fortnite developer Epic Games has to pay a fine of 259 million euros for allegedly violating children's privacy with the Battle Royale shooter. They also have to pay another $245 million in refunds to players. Here the details.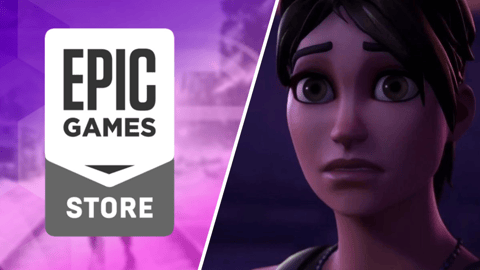 Epic Games, the video game developer behind popular titles like Fortnite and Fall Guys, among others, has agreed to pay a $520 million settlement over allegations that the company is illegally storing data from children and gamers, enticing unwanted purchases.
In addition, according to the FTC, Epic Games is said to have blocked the accounts of players who disputed unauthorized charges with their credit card companies.
Epic man... why would you do that?

Why Is Epic Games Paying A Fine
The hefty $520 million is made up of two separate penalties in two counts. First, Epic will pay $275 million for its violations of a federal law, the Children's Online Privacy Protection Act. Regulators accused the company of collecting personal information from children under the age of 13 playing Fortnite without obtaining parental consent.
Likewise, the FTC statement said Epic requires parents who request deletion of their children's personal information to overcome unreasonable hurdles.
Another Fortnite violation of children's privacy, according to the FTC reads: Default Settings Harm Children and Teens:

According to the FTC, Fortnite's default text and voice chat setting harmed children and young people by setting them up with strangers to play the battle royale shooter together.
As part of the agreement with Epic, the company has to make settings with a high level of data protection for children and young players by default. Specifically, Epic must disable settings that allowed live text and voice chat for players under the age of 18.
Epic's $275 million settlement is by far the largest for child privacy violations, surpassing Google's $170 million fine in 2019 over allegations that the company stole children's personal information YouTube collected.

In the second case, Epic agreed to pay $245 million to customers who had accused the company of using manipulative online methods known as "dark patterns" to lure players into making unwanted purchases. The agency explained that Fortnite's user interface had a "counter-intuitive, inconsistent and confusing" structure that enticed many users to spend money with a single click.
Players could mistakenly spend money when activating the game or loading a new screen, and children often made unauthorized payments without their parents' knowledge. The complaint states that Epic's "dark pattern" techniques resulted in hundreds of millions of unintended purchases.
Epic Games must compensate players with refunds
In addition to fines from Epic Games for violating children's privacy, the gaming company has to pay a whopping $245 million in refunds to players, according to the FTC report. The FTC plans to use the settlement money to reimburse US Fortnite players affected by the company's billing and refund practices.
Who is entitled to a refund?
The FTC plans to provide reimbursements to the following individuals:
Parents whose children made an unauthorized credit card purchase from the Epic Games Store between January 2017 and November 2018
Fortnite players who were charged in-game currency (V-Bucks) for unwanted in-game items (such as cosmetics, llamas, or Battle Passes) between January 2017 and September 2022
Fortnite players who had their accounts suspended between January 2017 and September 2022 after contesting unauthorized charges with their credit card companies
If you think you're entitled to a refund, you don't have to do anything right now. FTC will post information about the refund program through this website and send email notifications to customers who have paid for in-game purchases.