Epic Games is taking a more conscious and direct approach to protecting young Fortnite players with the Cabined Accounts system.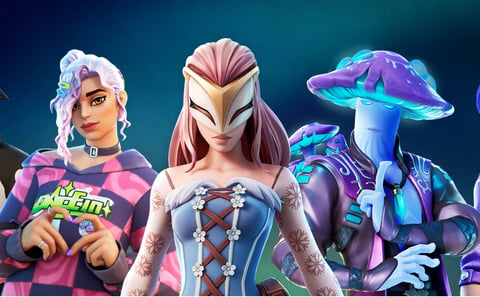 Being a free-to-play game, Fortnite is accessible to millions of potential players around the world, ranging from little kids to grown-ups trying to wind down a bit after a long day of work.
With the start of Chapter 4, Season 1, Epic wants to make sure younger players are able to play in a safer environment, away from toxicity (for the most part) and even the ability to spend money they might not have, saving parents some headaches when they see their credit card balance.
How are they doing this? Well, by introducing Cabined Accounts! Let's explain everything you need to know about them.
What Are Fortnite Cabined Accounts
If you're under 13 or their country's age of digital consent, whichever is higher, a player's account will turn into a Cabined Account automatically. This will be done after they input their age the next time they login into Fortnite.
Don't worry about losing access to previously purchased content as it will all be available as normal. However, the following features will be disabled.
Communicating with other players using voice chat or free text chat
Purchasing items for money
Downloading games that are not owned by Epic
Receiving recommendations based on past activity
Receiving email marketing or push notifications
Making trades in Rocket League
Using Sign in with Epic, including linking accounts to certain external services, websites or applications
Choosing custom display names
Using SMS-based two-factor authentication
The account might regain the ability to access all locked-out features when the owner turns 13 or if their parents and/or guardian gives them parental consent to do so.

As the owner of the account, you'll be asked to provide a secondary email to initiate the process. There, you're parent or guardian can provide the following documentation to prove they're an adult:
Credit or Debit Card (available globally)
Social Security Number (available only in the US)
CPF Number (available only in Brazil)
CURP (available only in Mexico)
ID Scan (available outside the US and South Korea)
Face Scan (available outside the US and South Korea)
And that's it! We love that Epic Games is providing more security for the younger Fortnite community and we hope parents take these steps seriously in the future.
For more on Fortnite: