MrBeast hosted an insane Fortnite tournament last weekend with one lucky winner taking home $1M. But who won the extreme survival test?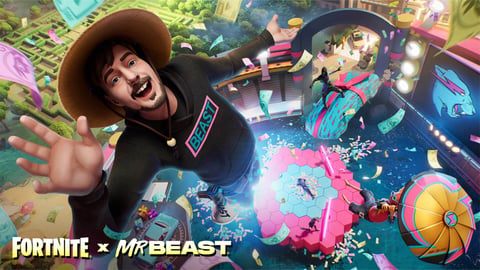 On Saturday, December 17th, YouTube legend Jimmy "MrBeast" hosted his $1,000,000 "Extreme Survival Trial" Fortnite tournament. The special event was a huge success attended by several prominent Fortnite personalities & pros.
But who won this incredible tournament and took home the $1 million?

MrBeast's Extreme Survival Trial Winner
The objective in MrBeast's Extreme Survival Trial was to earn "points" by things like dodging environmental hazards, collecting coins, and surviving extreme trials. The player with the most points at the end of the Survival Trial was declared the winner - and received $1 million in prize money! But who is the lucky winner?
In fact, this is none other than Guild Anas, a competitive player already known as one of the participants in the FNCS Invitational. The young Fortnite pro has won the $1,000,000 prize with a total of 142,099 points!
De_Tibbe finished second, 1,501 points behind (140,598). Third place went to Dave 3l. The Canadian gamer missed second place by just five points (140,593). Anas celebrated his win on Twitter. The post went viral on the social media platform, garnering over 87,000 likes from community members.
WON @MRBEAST TOURNAMENT ($1,000,000) pic.twitter.com/Zxn8XzqKwk

— GUILD Anas (@anasfnbr) December 17, 2022
Really a fat GG to Anas! The grind and his days of training for the mode seem to have paid off.
For more on Fortnite: