Fortnite is giving us the free Guff Gringle Skin for Winterfest 2022. We'll show you how to get it.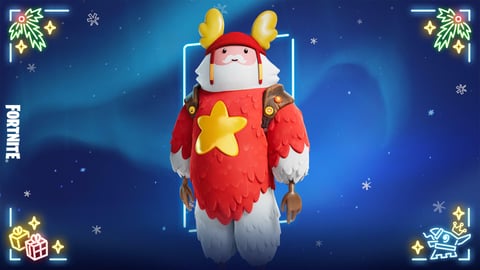 Fortnite Winterfest 2022 is here and of course there are lots of nice free surprises from our favorite Battle Royale game. In addition to the Winter Lodge gifts, you can pick up a free outfit called Guff Gringle. We'll show you how.
Fortnite Winterfest: How to Unlock the Guff Gingle Free Skin
We already know Guff. Now there is a free winter version of him for the most jolly time of the year. The outfit will only be available on PC. To get the skin, do the following:
Open the Epic Games Store
Search for the outfit name
Buy the skin. (Don't worry, there are no hidden costs or anything)
Alternatively, you can find the Guff Gringle skin in the in-game item shop under the "Sales & Bundles" tab.
It'll be available from December 13th to January 3rd.
Guff Gringle outfit: PS, Xbox and Nintendo Switch users are left out
Unfortunately, the Guff Gringle can only be unlocked for PC users. Namely, the outfit will not be available on Xbox, Nintendo Switch or PlayStation devices.
However, if you have gotten the skin via a PC or laptop, for example on a friend's PC, it will also be available on other devices in your locker, since the cosmetics can be transferred.
For more on Fortnite: