The crossover between Fortnite and Marvel just can't stop. Rogue and Gambit from X-Men are now on the island! We have all the details, prices and cosmetics for you.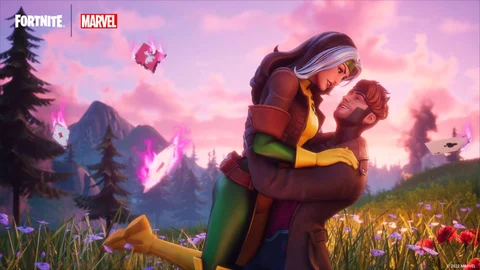 There have been plenty of X-Men characters in Fortnite over the past few years, including favorites like Wolverine, Storm, Mystique, and recently, Dark Phoenix. And this number of Marvel skins has been expanded. Both a skin for Gambit and Rogue are now available in Fortnite Item Shop!
Epic Games has been offering more and more characters from the Marvel universe over time, but Gambit and Rogue came as quite a surprise, considering they haven't appeared in any big movies or series lately. Still, the heroes have a passionate fanbase and people are hyped.
All the Rogue and Gambit Cosmetics & Prices
Both the Rogue and Gambit outfits, including back blings, are available individually or as part of the Rogue and Gambit bundle for 2,100 V-Bucks. The back bling, pickaxes and hang gliders can also be purchased individually or as part of the Rogue and Gambit equipment pack for 1,800 V-Bucks.
Let's move on to the respective prices, but keep in mind the bundle also comes with a loading screen of Rogue & Gambit.
All Rogue Cosmetics & Prices
These are the cosmetics of Rogue, the southern belle of the X-Men.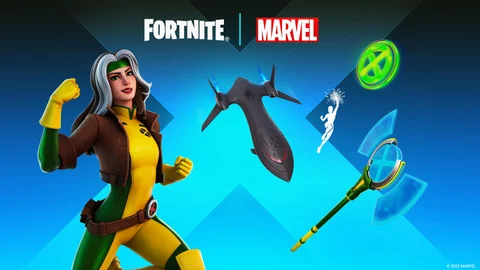 Rogue Skin + Xavier's School For Gifted Youngsters Back Bling : 1500 V-Bucks
Holo X-Axe: 500 V-Bucks
The Blackbird Glider: 800 V-Bucks
Hands Off! Emote: 300 V-Bucks

All Gambit Cosmetics & Prices
As a fan of the mighty card player, these cosmetics are definitely for you.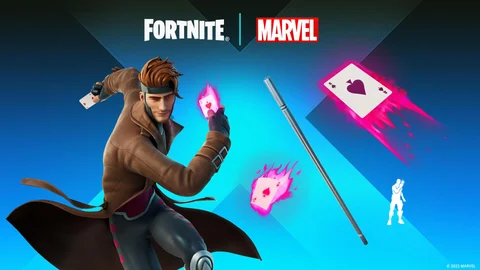 Gambit Skin + Kinetic Cards Back-Bling: 1500 V-Bucks
Lebeau's Bo Pickaxe: 800 V-Bucks
Suit Surfer Glider: 800 V-Bucks
Deal'em Out Emote: 300 V-Bucks
Now that Gambit and Rogue are available in Fortnite, it will be interesting to see which X-Men characters will show up on the island next! There are a lot of excellent heroes that haven't made it into the game yet, including Cyclops, Beast, Nightcrawler, Iceman, and many more. However, fans of Fortnite and X-Men will probably just have to wait and see who appears next.