Here are the Runaway Boulder locations for Fortnite players to complete the Chapter 3 Season 3 Week 3 quest. You need to destroy or dislodge.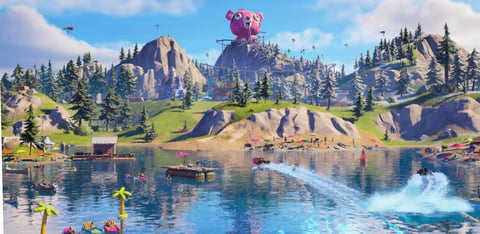 As fans of the battle royale continue to vibe with Fortnite Chapter 3 Season 3, you might start noticing that a few players are running around trying to smash as many rocks as possible: they're not lagging, but looking for the Runaway Boulders. The recent addition of Week 3 quests has tasked players with both finding and either lodging or destroying these boulders to earn a sizable chunk of XP, 15K to be precise.
If you want to get down to business and continue earning those sweet Victory Royales, fret not, we're here to help by giving you the locations of the Runaway Boulders. There are quite a few, although the challenge only wants you to take care of three boulders.
Fortnite Runaway Boulders Locations
Since you'll most likely are looking to complete the challenge we just mentioned, we're going to focus on boulders that are very close in proximity to each other. We don't want you running around distracted and getting killed because you're focused on your weekly quests! Remember that you only need three.
We have picked the boulders from Reality Falls. Why? Well, it's a very nice-looking place and since it's not around the middle part of the map, you probably won't be finding a lot of players depending on where the battle bus drops you. Take a look at the marked map down below: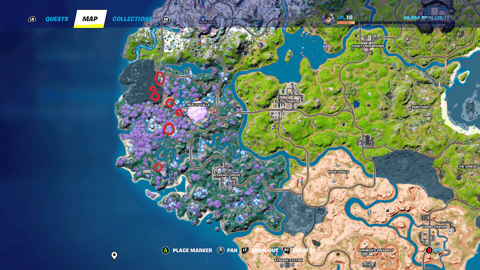 The Runaway Boulders are pretty easy to spot. They look like, well, big boulders sitting in a small bed of smaller rocks. You don't need any special weapons to dislodge them, simply use your pickaxe and the job is done. If you need a more visual way to spot them just in case you're not sure what they look like, here's one: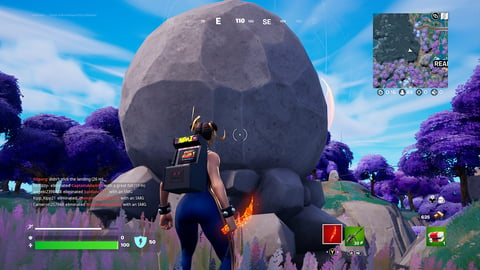 We hope this guide is helpful on your way to completing the Fortnite Chapter 3 Season 3 battle pass. You really don't want to miss out on all the goodies up for grabs, especially that incredible Darth Vader skin.
For more Fortnite, check out: