Armored Core 6 is coming out on August 25, 2023 and fans can't wait to get their hands on the game. It seems like players will get a lot more playtime than earlier editions had to offer.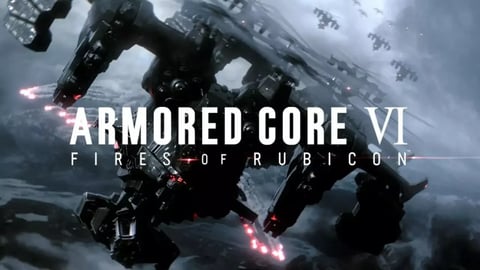 After almost 10 years, the Armored Core series is getting a new addition – Armored Core 6: Fires of Rubicon. The mecha shooter franchise isn't necessarily known for its long playtime, though, unless you attempt 100% competition. However, it looks like the newest Armored Core game will put an end to this.
Armored Core 6 Will Have A Long Playtime
Just like the previous games in the series, Armored Core 6 will have a mission based campaign structure and multiple endings.
But while the other games clocked in at about 8 to 12 hours of playtime for the main game, according to a new video from Fextralife, they were told by FromSoftware that Armored Core 6 will have about 60 hours of playtime. Whether the 60 hours of playtime refers to a standard playthrough or replaying the game to achieve the different endings is unclear.
Fextralife got the chance to play Armored Core 6's first 11 missions and took about 3 hours to complete all 11 missions.
An interview from GameBase Taiwan with the Game Director Masaru Yamamura has revealed that Armored Core 6 will have 5 chapters with about 50 missions in total. So maybe the initial gameplay won't take 60 hours.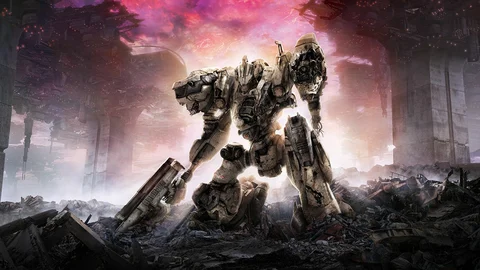 For comparison, this is about how long the other Armored Core games' main stories took, according to HowLongToBeat:
Armored Core: 8 hours for the main story
Armored Core 2: 11.5 hours for the main story
Armored Core 3: 12.5 hours for the main story
Armored Core 4: 8.5 hours for the main story
Armored Core 5: 12.5 hours for the main story
This is, obviously, insane, since this would mean that AC6's main storyline would be almost six times longer than any other AC game before it. That's longer than all previous AC games combined!
Even if you attempted 100% completion for the longest game of the series, AC5, it only took you about 40 hours to finish. FromSoftware have seemingly upped their game quite a bit, literally.
Game Directer Masaru Yamamura revealed in his interview with GameBase Taiwan that the initial playthrough of the game will take about 20 hours. By playing the game again with New Game+ and the multiplayer mode, players will probably end up with the originally estimated 50 to 60 hours of playtime.
This still means that Armored Core 6 will be the longest Armored Core game in the series, just probably not as long as some people expected.
But, then again, FromSoftware also estimated that players will take about 30 hours to complete Elden Ring, so I don't know how accurate Yamamura's estimate will be for normal players. Do they think that players don't die while playing their games?

Once we get a hold of the game ourselves, we'll be able to estimate the game's length ourselves, but until then, it seems we'll be in for a long (play)time people!
This article contains affiliate links which are marked with [shopping symbol]. These links can provide a small commission for us under certain conditions. This never affects the products price for you.