Assassin's Creed Mirage returns to the franchise's origins in many ways. Not only with a return to the Arabian region but also in terms of historical accuracy.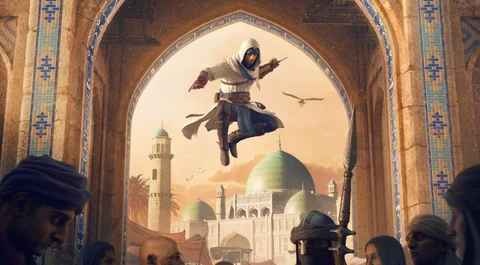 Do you remember the first Assassin's Creed trailer? Where we could see Altaïr using a small crossbow that wasn't in the actual game? That was because the use of a crossbow wouldn't have been historically accurate, as these weapons weren't common during the 12th century in Arabic regions. So Ubisoft decided to cut it out (with the desirable side effect of the game becoming more challenging).

Ubisoft was dedicated to intertwine their fantastic stories with actual history. Then some time passed by, and some things happened and Assassins were now battling monsters and mythical creatures like a Minotaur or Werewolves. While this sure can be fun, to many fans of the series it felt like an estrangement from the origins. Ubisoft now seems to go back to the roots.
Assassin's Creed Mirage: Most Accurate AC In Years?
Assassin's Creed Mirage will take the players to 66 historical sites in 9th century Baghdad, a place and time most western schools don't teach much about. Ubisoft reached out to four experts. One of them is Dr. Glaire Anderson, a specialist in Islamic art and history between 650 and 1250. She also is the founder and leader of the Digital Lab for Islamic Visual Culture & Collections, which purpose it is to create immersive experiences of Islamic histories.

It's still some time until we get Assassin's Creed Mirage. Why not watch some movies until then with this free Amazon Prime trial?
She was one of the key advisors on the development of Assassin's Creed Mirage's extended educational tool, the History of Baghdad feature. It is similar to the Database of earlier games and closely tied to the player's progress, unlocking research articles concerning five topics: Economy, Belief & Daily Life, Government; Art & Science and Court Life. Once completed, there will be an in-game reward for Basim.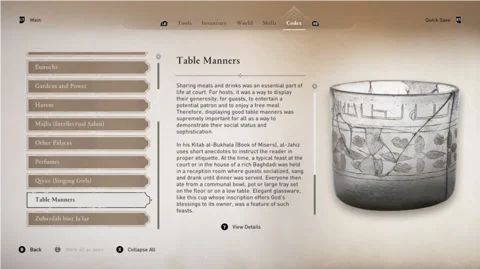 The other three specialists are Dr. Vanessa Van Renterghem, an expert in Abbasid (11th to 13th century) Baghdad, Dr. Ali Olomi, a historian and writer specialized in intellectual and cultural history of the Middle East and Dr. Raphaël Weyland, a historian working as a consultant at Ubisoft Montreal.

I am also happy that we managed to incorporate some humor in the entries on Table Manners or Market Inspectors. After all, history can also be funny and lighthearted!
And with that Weyland has a point. History can be quite funny, for example when a roman emperor trolls the senate and names his favorite horse as a priest or declares war on the sea (looking at you Caligula). And it really is a shame that history is often perceived as dull and boring while it offers the wildest plot twists one can imagine and kills off more of your favorite characters than Game of Thrones. So it's delightful to hear, that Assassin's Creed Mirage is dedicated to bring some of those fun and interesting stories to a larger audience.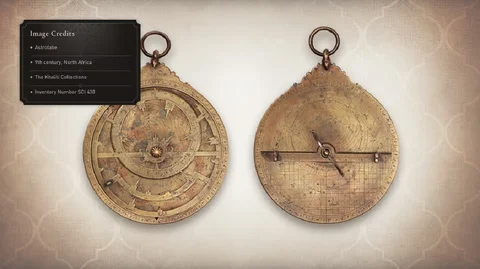 Anderson shares this opinion.
Collaborating with Ubisoft has allowed me to bring my work out of the university and share it with a broader audience of people of all ages who play video games. I respect what Ubisoft have achieved and how they are helping people engage with history.
The images of the historical artifacts in Assassin's Creed Mirage are provided by partner museums like The David Collection, the Institut du monde arabe in Paris, the Khalili Collections from Prof. Sir Nasser Khalili and the Shangri La Museum in Honolulu.
Assassin's Creed Mirage will be packed with historical details and information for you to dive in. It's a little bit weird if you think about how there will be so much new information and things to discover for players that were probably common knowledge and everyday objects for Basim, while western players supposable never heard of them.

Players won't have to read through these tons of interesting information, but maybe some bits will pique their interest and carry on the passion of Anderson and her colleagues. It surely will expand the experience Assassin's Creed Mirage offers and enable players to fully immerse into the story and once again to medieval Arabic regions.

Have you heard this?
This article contains affiliate links which are marked with [shopping symbol]. These links can provide a small commission for us under certain conditions. This never affects the products price for you.