Avowed is a very promising RPG by Obsidian and Bethesda. The game looks awesome and thanks to a leak, we know what the Release Date could be!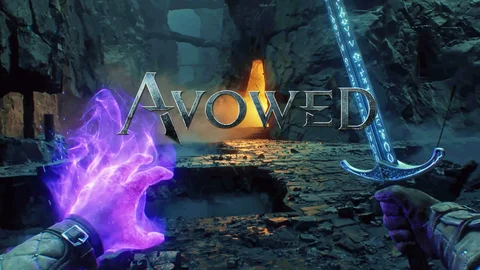 Do you remember Avowed? It's one of 14 games that Obsidian, maker of games like Fallout: New Vegas or The Outer Worlds, is working on right now. Ok, slight exaggeration, but they are doing a lot. Anyway, Avowed looks awesome and we're super excited for it, as it is their first big RPG since being acquired by Microsoft. And we might not have to wait too long for it, according to this new leak...
Avowed Release Date Leaked
This new leak comes from Jez Cordon, an Xbox/Microsoft insider. And he gave us the deets, the scoop, that Avowed will most likely release in Q1 or Q2 2023. He gave us this tasty nugget of intel in the Xbox-focused podcast TWOG. Check out the episode here, they talk about it right after the intro.
If that would end up being true, we would be alright with it. Look, we're obviously very excited for Avowed and as a big fan of Obsidian's previous games, I'm sure it will be amazing. But 2022 is full enough with brilliant games coming out. I mean, Elden Ring is almost here and that will be incredible. So I can wait for Avowed and I hope it will not be a buggy mess at release...

[Update: June 4]
It's been a while since we heard anything about Avowed, but now it's finally time again. A leak popped up on the internet, claiming to know the release date for Avowed! But, I have to warn you beforehand: you need to take this one with a grain of salt...
The leak popped up on 4chan and was found on Reddit. I hope you know what that means: We have no idea who posted this, the person claims to work for or with the developers Obsidian. But we can't verify the legitimacy of it. However, it does sound quite interesting and frankly... pretty legit. Let's check out the post that appeared on 4chan:
I got some great news for everyone who plays on xbox/PC. Avowed will launch arround holiday season this year. We are pretty excited since this is the game from the studio we work at that has the longest development line (Will be 5 years when it launchs) and the biggest budget. I warn you, the map will be a lil bit smaller than skyrim but it will have more dungeons, caves and ruins to explore. There are even some underground cities. Also I can confirm you that Pentiment (Josh Sawyer Disco Elysium) will probably launch this year too. Grounded 1.0 will launch on august too.
So that's the scoop, according to this post, Avowed will release Holiday 2022, so around Christmas. We will get a big Xbox showcase soon, so if this leak is legit, we will find out in a couple of weeks.