Diablo 4 season 1 is coming very soon ! Here is all the information you need to know about the upcoming season of Diablo 4, including the release date, gameplay changes, and the new Battle Pass.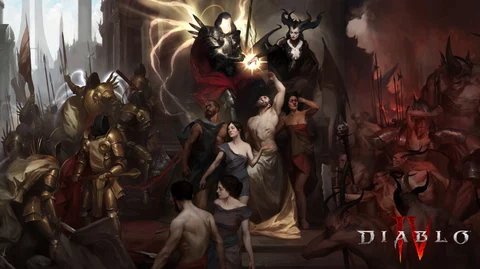 Diablo 4 is great, and the devs do a solid job of keeping the game regularly updated to fix bugs. However, being the greedy gamers we are, we want more than bug fixes. We want new content! And we're getting it.
This is where seasons come in. Every three months Diablo 4 gets a new season, and the devs have promised that each new season will bring at least this much:
...additional gameplay features, questlines (with new and old faces alike), Battle Passes, Legendary Items, class balance changes, quality-of-life improvements, and much more.
Exciting, right?
On this page you can find every detail you need to know about Diablo 4 Season 1. We keep this page regularly updated, so you can always come back in later seasons if you're getting impatient for more.
Diablo 4 Season 1 Release Date
Diablo 4 Season 1 will launch on Thursday, July 20, at 10:00 am PT (1:00 pm ET / 6:00 pm BST / 7:00 pm CEST). This has now been officially confirmed by the devs.
You can already download the big Diablo 4 version 1.1.0 update before the launch of the new season. It has a download size of around 8 GB.
New Content Is Coming To The Game
We have recently been given official details for each of the new pieces of content coming in Diablo 4 Season 1, so let's take a look.
New Questline: Stand Against The Malignant
A new questline will be available to you when Diablo 4 Season 1 begins.
Spoiler Alert: The quest will see you teaming up with a former priest called Cormond to discover the cause of a strange corruption spreading across Sanctuary. This corruption has created roaming hoards of enemies called "The Malignant".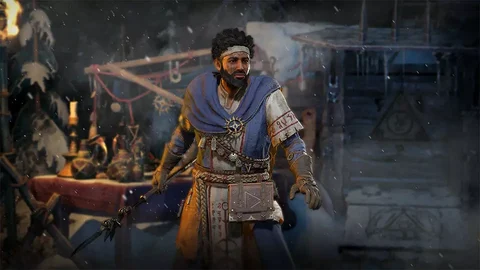 In the picture above you can see the character you will be teaming up with in the new story. Unfortunately, we don't know much more about this questline ahead of release, except that it will start in Kyovashad.
New Abilities: Malignant Powers
A new type of enemy force will be introduced in Season 1, the Malignant. When you kill an Elite Malignant you have a chance to get Malignant Hearts. You can then spend Malignant Hearts on brand-new abilities, which will be introduced in Diablo 4 Season 1. There are over 30 abilities!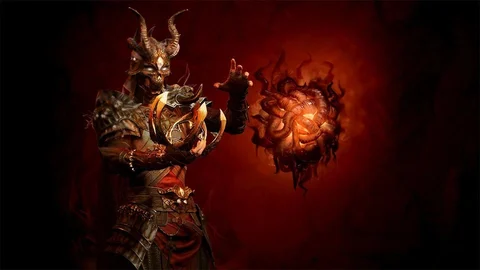 Throughout season 1, you'll be able to use Malignant Hearts like gems and place them in the gem slots of your jewelry pieces. Each heart has a different legendary ability, which is supposed to be extremely powerful.
New Boss: Varshan the Consumed
Varshan the Consumed is the new boss, who can (predictably) be found in a new area called the "Malignant Tunnels". This will be the end boss of the new Season 1 quest line, described above.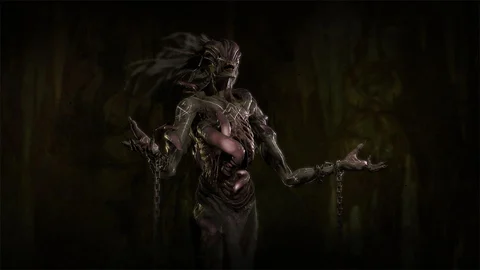 Exposed viscera, dope.
New Gear
We have now been given more specific details about the new gear coming in Diablo 4 Season 1. We're getting 6 new Unique items to discover, which you can see more details about here.
There will also be seven new Legendary Aspects. To know more about these Aspects, read our guide:
Diablo 4: Aspects Guide | All Aspects & How To Use Them
We would assume the aspects and Uniques will be divided equally between classes.
Desperately trying to persuade a friend to get Diablo? Show them this video:


Diablo 4 Season 1 Will Introduce A Battle Pass & Seasonal Characters
Each new season will bring a new Battle Pass with 90 levels. You level up the Battle Pass by playing on your seasonal character. Whenever you get to a new level you unlock a new reward. So, if you play a ton and get your Battle Pass to level 90 then you will unlock 90 rewards.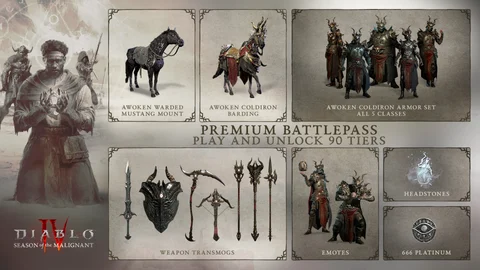 If this is still confusing, check out our Diablo 4 Battle Pass guide.
And that's all we know so far about the new season of Diablo 4. Enjoy!
This article contains affiliate links which are marked with [shopping symbol]. These links can provide a small commission for us under certain conditions. This never affects the products price for you.