Diablo Immortal was meant to be released this week, but now that will not be the case for a couple of countries.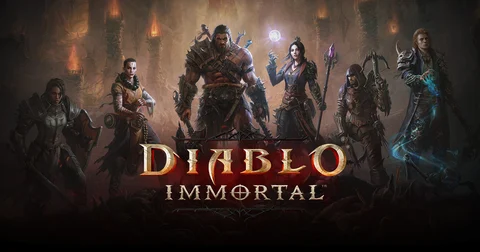 Diablo Immortal seemed like it would never happen. The game was announced forever ago, and it was hit with delay, after delay, after delay... only to finally be due for release this week. Well, that will no longer be the case in Belgium and the Netherlands, where Diablo Immortal will no longer be released.
Diablo Immortal Will Not Be Released in Belgium, Netherlands
It's not that Blizzard has a particular issue with those two countries, rather it's the fact that in both the Netherlands and Belgium, lootboxes are illegal. With Diablo Immortal being a mobile game, you know that lootboxes will be all over the place, so... that's a problem.
Diablo Immortal is due to be released on June 2, and now Activision Blizzard has cancelled the launch in said countries on very short notice, as was reported earlier today by a spokesperson:
Diablo Immortal will not be available in Belgium or the Netherlands, and will not appear on Battle.net or the Belgian and Netherlands App or Google Play Stores.
Of course, with phones being phones, restrictions like that don't mean all that much. You will still be able to download the apk version, or circumvent these restrictions via VPN. Essentially, this just makes playing the game in the Netherlands and Belgium slightly more inconvenient, but far from impossible, when it releases later in the week.