The Finals released into its beta period earlier this month, but fans are curious if a battle royale mode is in the cards for the future.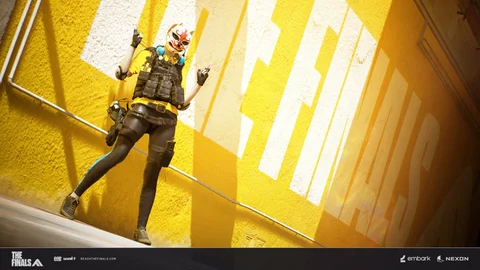 A competitive title at heart, The Finals has taken the first-person shooter world by storm. The fresh gameplay, allowing players to destroy anything and everything, and a Ranked playlist during the game's beta period, has left players with a satisfactory view of the game.
However, FPS fans are curious if the game will be adding any other content during the beta period or for the full release. More specifically, players are wondering if the developers at Embark Studios have any current plans to implement a battle royale mode in The Finals.
When Is The Finals Coming To Console: PlayStation & Xbox Release Date
The Finals & A Battle Royale Mode
Contrary to what some players might believe, the base game mode in The Finals is not a battle royale. It has destructible environments, which some players have associated with a game like Fortnite. However, the gameplay in The Finals is more akin to something like Call of Duty, as players are on a team and fight against another team.
Now that we know The Finals is not a battle royale, do the developers have any plans to add one in the future? At this time, Embark Studios has not said anything regarding this matter. While things could still change for the full launch of The Finals, which currently has an unknown release date, it seems unlikely that a full-fledged battle royale mode could be in the developers' near future content plans.
The developers likely have enough on their plates with gathering data from the beta and making changes to the game and fixing certain parts based on community feedback. Of course, nothing can be fully ruled out until Embark Studios says something official. However, for fans hoping a BR mode will be available in The Finals, we would advise you to not get your hopes too high.