Dragon Age 4 will not be released on old-gen, only on next-gen. Here is everything you need to know about it.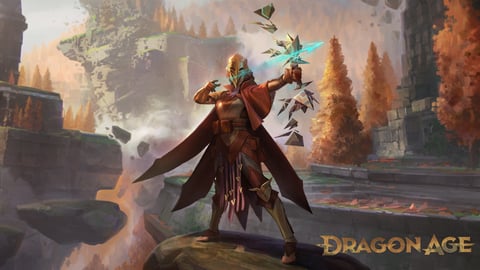 The OGs amongst you will remember just how much trouble Dragon Age: Inquisition faced when it got released right after the release of the PS4. They wanted people to be able to play the game on PS3, maybe it was even solely designed for it, but because the PS4 had gotten released almost exactly one year prior, they also felt like they had to make it available for PS4. That made things a lot more… complicated. Scenes were cut, and the game wasn't what it should have been (needless to say, it's still a fantastic game). Now, BioWare has learned their lesson.
Dragon Age 4 Platforms
Will Dragon Age 4 Release On PS4 & Xbox One?
No, Dragon Age 4 will not be released on either PS4, nor Xbox One, as has been confirmed by a LinkedIn profile of BioWare's former Lead Player Designer Daniel Nordlander.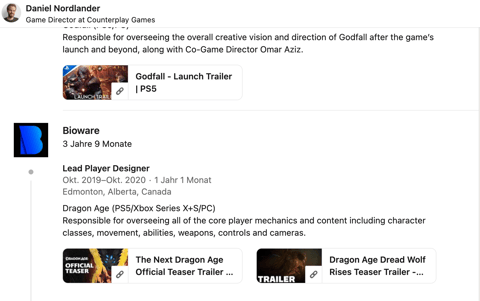 Which Platforms Will Dragon Age 4 Be On?
Dragon Age 4 will release for PS5, Xbox Series X|S and PC, so skipping over the old-gen entirely and jumping straight into next-gen. If you think about it, it actually makes sense. By the time Dragon Age 4 will release, the PS5 will have been out for more than one year, two, maybe even three, depending on when Dragon Age 4 will finally grace our screens. To then make it available for old-gen doesn't really make sense, especially not when they want to make it as grand as they say they do.
Old-gen just can't handle "grandness" anymore. You play The Last of Us Part II on PS4, and your PlayStation will turn into a helicopter. Now, imagine what'll happen to a game that's being released next year or the year after. That's a safety hazard, my friends.
If you're worried now because you don't have a next-gen yet: don't be. By the time Dragon Age 4 will finally release, I'm sure you have gotten your hands on one of them.
If you don't want to miss out on any Dragon Age news or gaming news in general, then make sure you stick around.