Dying Light 2 is getting a huge update called "Gut Feeling", which will completely overhaul the combat system, add transmog, new events and more.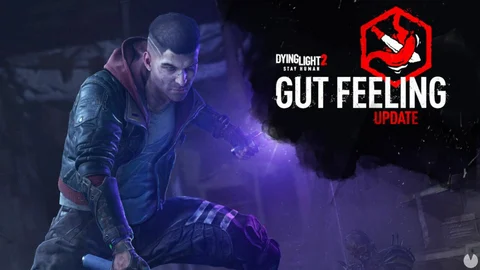 Polish developer Techland is still hard-at-work to keep supporting Dying Light 2, last year's zombie-slaying loot fest. The latest update, called "Gut Feeling", is now here, and it promises to be quite exciting.
Not only is it adding a bunch of new content and systems, like new events, daily quests, transmog and more, but "Gut Feeling" also completely overhauls the game's combat and physics system, promising much more dynamic and emergent gameplay. We talked to Lead Designer Tymon Smektala, who spilled all the tee on "Gut Feeling".
Dying Light 2 "Gut Feeling" - More Gore Than Ever Before
The focus of this update is on the combat and physics, for which Smektala promises "over 100 updates". This overhaul is meant to add a lot more detail to combat, especially in terms of gore, but also introduce more emergent gameplay situations. The new physics are supposed to create more surprising and fun situations, like zombies stumbling and breaking a limb, objects bouncing around and doing damage or elemental effects like fire transferring from one enemy to others.
Smektala talks about this new combat system in terms of "brutal physicality", as the changes give a lot more oompf to the combat. And this name seems to be absolutely fitting, judging from the trailer for "Gut Feeling":
Outside of these changes, Techland are also introducing a transmog system (finally!), a new weapon crafting system (finallyyyy!!!) and more. Players can now also look forward to daily and weekly challenges, including the so-called "Pilgrim's Outposts", which can be claimed on the official website.
That's not all though. The "Viral Rush"-Event from the first Dying Light is making a comeback! It's starting today and will last until May 4. During this time, the amount and aggression of zombies at nighttime will be ramped up significantly. In our interview, Smektala compared it to "I Am Legend" or "28 Days Later". So players can look forward to some absolute scenes with massive zombie hordes.
"Gut Feeling" is available now as a free update for Dying Light 2.