EA Sports PGA Tour is the next golf game to hit the market, but when can fans expect it to release?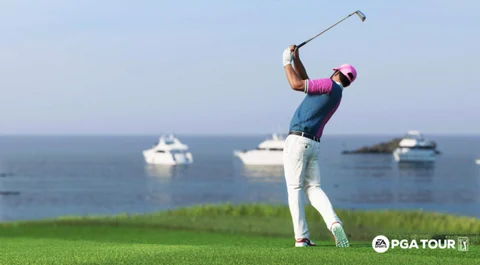 At long last, golf fans will finally see another entry in the PGA Tour franchise. After a hiatus of a couple of years, the franchise is finally back and under a new, albeit more generic name. EA Sports PGA Tour is the next-generation golf video game that fans have been waiting for ever since 2K briefly took control of the series with PGA Tour 2K21.
EA Sports PGA Tour has experienced a number of delays in its journey thus far. It was originally supposed to launch in 2022, but EA shifted its plans to focus on an early 2023 release. While that release window also got slightly pushed back, there doesn't appear to be any further delays in store. There is a firm release date for EA Sports PGA Tour, and it's sooner than some fans might think.
EA Sports PGA Tour release date
Barring another unforeseen delay, EA Sports PGA Tour will fully release on April 7, 2023 for PlayStation 5, Xbox Series X|S, and Windows for PC. Last-generation console fans will not be able to play EA Sports PGA Tour, as the technology being used in the game appears to be too advanced for the PS4 and Xbox One.
All three platforms have the same release date, so every player will get to experience EA Sports PGA Tour as a whole when it comes out. Although, if you're a PC player, you will want to check and make sure that your system has the necessary requirements in order to run the game. If not, then you may need to upgrade if you want to play at launch. You can check the PC minimum and recommended requirements on EA's website.