Everyone wants Elden Ring 2, but is it actually happening? Hidetaka Miyazaki said that FromSoftware is already working on their next title, so could this be the much-desired sequel to Elden Ring?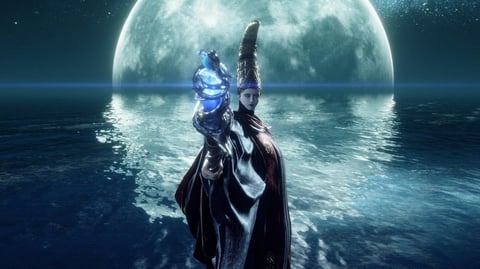 A first relief for all fans is, that Miyazaki has indicated that updates for Elden Ring will continue. Moreover, there are other projects within FromSoftware that are being directed by other people, perhaps other good titles await us and could compete with Elden Ring. Could one of these be an Elden Ring 2?
Will There Be An Elden Ring 2? FromSoftware Is Reserved
According to Hidetaka Miyazaki, director of Elden Ring and president of From Software, the ideal company for him is one that's made up of people focused on making fun games. And that's the sort of company he wants FromSoftware to be. Based on what FromSoft said in the past, we can see the foundation of Elden Ring 2 beginning to form. There is greater interest in the Souls-like genre than ever before.
It is definitely very likely, if not absolutely certain, that FromSoft will develop a sequel. In a press release with Bandai Namco, FromSoftware described Elden Ring's massive success as "a fantastic start for the new franchise". They went on to say:
"Much effort was placed into creating Elden Ring so that we could exceed the expectations of our fans worldwide. We will continue our efforts in expanding the brand beyond the game itself, and into everyone's daily life."
In an interview with 4Gamer.net, Miyazaki was asked about a potential sequel. He didn't deny the possibility of one, but showed a reserved attitude in his answer:
"It's a case-by-case basis. There are merits to both taking over the numbering and creating a new work with a new title, so I would like to select as appropriate."
Possible Collaboration With Brandon Sanderson
Mistborn series and The Stormlight Archive writer Brandon Sandserson has been approached by Elden Ring publisher Bandai Namco regarding a future collaboration.
"They are interested in perhaps doing something together, is what that says," said Sanderson. "I am as well, actually. This is how I roll: I actually have a pitch for them in the back of my head, so I may have to send them my pitch and see what they think.

The same way, I've been thinking, 'what would I do if I did a Soulsborne sort of game?' Obviously, I don't get to decide that, right? But I have it in the back of my head, so maybe you guys will hear something from me. I have some ideas. I always have ideas".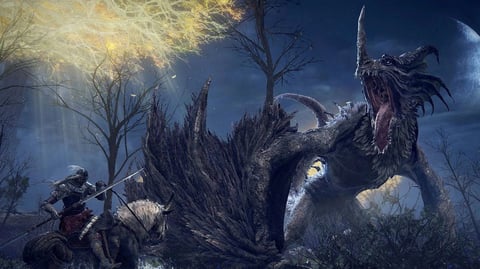 The author notes that he already has a pitch prepared for a Souls-like title filled with game concepts. He is ready to work with FromSoftware. Could this be the foundation for another Elden Ring game? FromSoft collaborated with A Song of Ice and Fire author George R.R. Martin for the first game, and could be looking into another relationship like this for a new game.

What Can We Expect in Elden Ring 2?

By the time we return to the Lands Between, there could have been countless Elden Lords. The Elden Ring itself could now be housed in a new living vessel instead of Marika. Each of Elden Ring's endings have fatal flaws, and none of them offer a complete solution to the Land's problems.

We could be thrown into any age, some form of time travel could also play a role. Maybe we will fight gods and witness the ancient stories. Possibly there will be "a Land beyond between". What do you think will happen to Elden Ring 2? Let us know!
This article contains affiliate links which are marked with [shopping symbol]. These links can provide a small commission for us under certain conditions. This never affects the products price for you.