New information has surfaced in the Steam database. We might get a DLC for Elden Ring. Say whaaaat.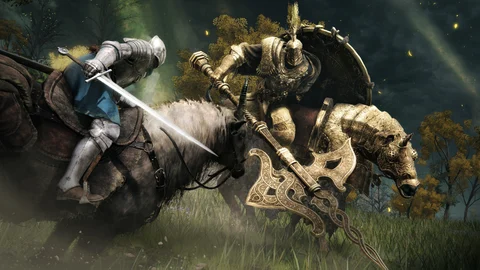 While all Elden Ring fans were already happy about the PvP update at the end of last year which allows us to fight each other, the community is still waiting for a massive DLC expansion. Although rumors about an expansion have been circulating lately, FromSoftware has not yet made any confirmations.

Now, a new entry in the Steam database tells us more.

Can We Expect A DLC For Elden Ring?
According to information from SteamDB, the standard and deluxe editions of Elden Ring received an update this week. Exactly this happened before the PvP update. We expect at least some new content for Elden Ring.
Two weeks ago, rumors circulated again about an Elden Ring expansion. There was talk of a "monumental DLC" that is currently in development at FromSoftware. The studio may use the upcoming first birthday of Elden Ring on February 25, 2023, to finally announce the DLC.

Bandai Namco also recently said that they are far from done with Elden Ring.

Speculations

One of our most important goals in the Elden Ring main story is to reach the Divine Towers, which become accessible after defeating the big bosses. On the map, these towers are arranged around a cloud, which angered the community as it is in the middle of the sea and thus not reachable.

FromSoftware likes to use the game world for environmental storytelling, and The Lands Between is packed with lore. Therefore, it seems suspicious that the important towers are located like this.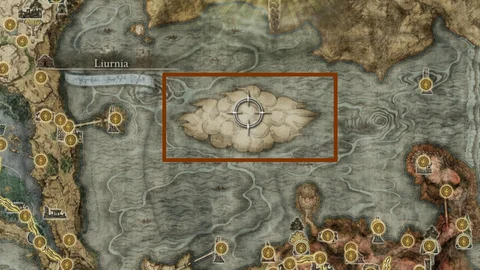 Miquella is a mysterious character who is often mentioned in conversations, but is only shown in the game itself as a corpse in a cocoon. Miquella was kidnapped, murdered and encased by Mohg, the Lord of Blood with the goal to resurrect him and to start a new dynasty.

When we talk to Gideon Ofnir after the boss fight against Mohg he also says that Miquella is a big mystery for him. He also wonders if it wouldn't be safer to destroy the cocoon. As of now, there is no in-game option to do that..
Queen Marika is a central figure in The Lands Between, but much remains unclear about her and her motives. There are suggestions that a DLC could provide more information about her.