If you can't access the Epic Games Store, the servers could be down, but the problem could also be caused by your internet connection. In this article, we'll try to explain all the possible options and how to fix it.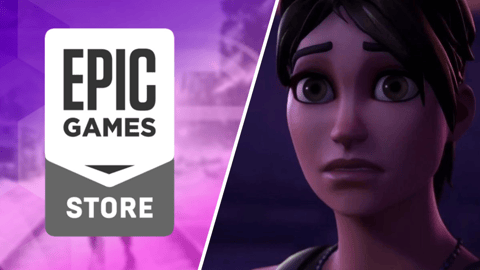 It's always frustrating when technical issues can prevent you from playing your favorite games, especially on the Epic Games Store with Fortnite, Rocket League, Fall Guys and many others.
That's why we're going to help you find out where potential problems are coming from, even if there's no quick fix.
Why The Epic Games Store Is Down From Time To Time

Developers at Epic Games can regularly run into problems, especially around the time of major updates. So it could be that the Epic Games Store is temporarily unavailable due to a problem on their side, but it could also be that the problem affects you directly.
How To Check The Epic Games Store Server Status
There is a simple and effective way to find out whether the problem is with you or only with the developers. We recommend that you visit the official status.epicgames.com website to check that everything is fine on the Epic Games Store and/or the games and services it contains.
If all the lights are green and marked "Operational" then there is no doubt that the problem is clearly yours.
Get some of the best gear for gaming right here on Amazon!
What To Do If You Can't Access The Epic Games Store
If you are still unable to log in to the Epic Games Store services after several attempts, then you should reconsider your installations. Below are some of our tips for trying to connect.
Check for updates

There may be an update from the Epic Games Store that you forgot to download so make sure everything is up to date on your end.
There isn't any information about known server issues, but you still can't log in? Then the problem could be your internet connection. This is what you can try out then:
If you're in touch with some other players over Discord or Teamspeak, ask them whether they have the same problem. If they don't, you can be pretty sure that it's a local problem and not a server based one

Check whether The Epic Games Store software is blacklisted in your Antivirus Software or firewall
Restart your router
Restart your PC
If you're using a VPN, check whether the connection works when you turn it off
Be aware that if the Epic Games Store is really down, there's nothing you can do but wait for the developers to fix the problem and let you access it again. We hope we've helped you enough on the subject!
This article contains affiliate links which are marked with [shopping symbol]. These links can provide a small commission for us under certain conditions. This never affects the products price for you.