With a lot of hard work YoshiP and the dev team have created FFXIV and the newest Ultimate fight. But still people insisted on using forbidden tools to cheat their way to World First and this does not sit well with our director.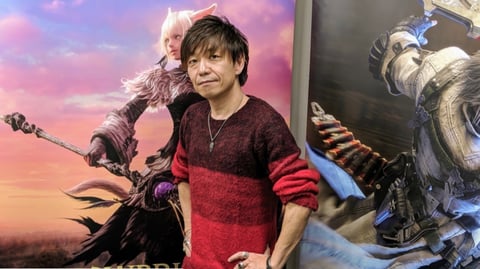 Congratulations, guys! YoshiP is mad, and I don't mean just a bit of disappointment, but the full program of disappointed Dad with a twitching eye. To be fair it is not surprising that with the controversy around FFXIV's newest Ultimate The Omega Protocol would force Square Enix to make some kind of statement.
For context here is the video that sparked the recent shaming session from our beloved director:
YoshiP's Strong Statement
After the overwhelming reaction of the community to the race YoshiP is also speaking out, and I've never felt so scolded even though I'm not even a part of it! All of this was started by the use of third-party tools in the current Ultimate. Here is a very clear stance on the situation:
As I have mentioned previously, the terms of service for FINAL FANTASY XIV state that the use of third-party tools is strictly prohibited.
This point has been brought up so many times by the dev team. Still the use of them has been a stable in the community and especially harmful are those you can use to cheat in Ultimate fights. These fights are designed to be hard as f*ck. If you need to cheat to clear them, then you've missed the point. Everyone on the team makes sure they are doable. And this isn't just my opinion.
However, if the presumption is that this content will be tackled and cleared with the use of third-party tools, then any reason to develop high-difficulty battle content seems to be lost. It's very difficult for me to understand as a gamer what the meaning behind using numerous third-party tools to compete to clear first would be.
Reading YoshiP's words here gives me so much heartache. Our devs are working hard to give us these hard fights to enjoy and instead every time they see people trying to cheat for some title. Wouldn't it make you feel horrible as well to see your work so butchered?
This isn't the first time and just last year almost the same happened. YoshiP even calls this out in his statement. To be honest there are many more moments of pain when reading through it all. I recommend everyone to do so to feel the maximum amount of shame for something most of us players are not responsible for. Because, is a good log worth YoshiP's disappointed Dad gaze on us?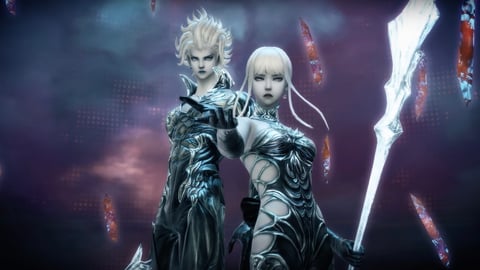 Consequences For The Future
There are quite a few things that may change due to this situation. One of them might be the stop of these races. Further YoshiP mentioned in his statement that Square Enix might want to take charge and do races in an official capacity, but these are just thoughts for them at the moment.
The immediate consequence is the revocation of the champion title for UNNAMED_. On one side the community was very vocal about their distaste and on the other YoshiP himself had a thought on this:
If the illicit use of third-party tools is made clear through our investigations, I, at the very least, will not recognize that team as the true World First.
Further the players were asked to throw away the weapon they got from the clear. In the eyes of FFXIV devs, UNNAMED_ did not clear the fight.
Holy shit i have played this game for 10 years and i have never ever seen SE and its GM take such drastic action

They are literally removing all achievements, gear and also title from the associates of the "WF" team despite them not directly found guilty of cheating https://t.co/9vtW6NtVL3

— Arthars (@ArtharsFF14) January 31, 2023
Mogtalk also removed them as the victors and instead Neverland managed to finish in first place, though they are controversial themselves with last year's Dragonsong race.
Honestly this whole situation surrounding the race is so bad for the atmosphere in the community and our relationship to the dev team. FFXIV has always been praised for the closeness the devs have with the community, but given these recent problems, that might change. I just hope, we can all enjoy the game and make our director YoshiP proud. He still looks over us fondly, so I want to end it with his words:
However, please know that the Development and Operations teams take notice of all your passion. Please be sure to take proper care of yourselves as you continue to tackle The Omega Protocol (Ultimate).