Steam Deck is out on February 25, and will come with a variety of available games. Let's take a look.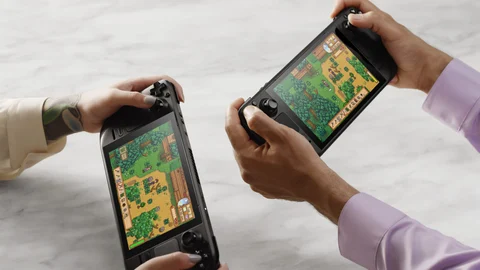 Valve Corporation is about to release its long-awaited Steam Deck, bringing your Steam Library onto a modern hand-held system. The idea is to rival the Nintendo Switch, but at such a high price point, this is going to need to be one hell of a platform. What does that mean? Well, it means that it needs to have great games.
Well, have great games but also deliver on its promises. The Steam Deck needs to make progress in terms of high-quality technology, a good screen, and good performance. For the Steam Deck to deliver on its promises it needs to be bug-free and it needs to operate as intended.
That means that the games that are playable on the console need to be Deck Verified and Deck Playable. Not everything in your Steam Library will necessarily work on-launch. Indeed, the Steam Deck will have an a selection of Unsupported or Untested games that will need to be avoided by players. Thus, it's important to determine exactly what games will be available on Steam Deck at launch.
What Games Can You Play on Steam Deck?
We cannot clarify exactly which games are available on Steam Deck, as there are too many to list. However, Valve have released a new Steam Deck Compatibility page that, once you have logged into your Steam account, will label each game in your Steam Library as one of the four categories listed about.
A "Deck Verified" game can be played as soon as the system has been unpacked, logged into and setup. It is a native game that will work on the Steam Deck with no problem at all. "Deck Supported games", however, will need a little bit more configuration and customization for them to work. That being said, they will still run and can be configured to work okay with a little bit of effort.
Meanwhile, "Unsupported" means that the game will not run at all on the Steam Deck and "Untested", as the name suggests, means that Valve hasn't even check the game. There are tons of games that are available to play on Steam Deck, though, so try to focus on those ones instead of the couple of bummers that are out there.
Some of the Deck Verified games include Half Life 2, South Park: The Stick of Truth, and Stardew Valley. On the other hand, some Deck Playable games include The Witcher 3: Wild Hunt, Civilization VI, Valheim, and more. There are just so many games on Steam that it is impossible to list all of them. That being said, it will be very interesting to get our hands on a Steam Deck and see how some of these bad-boys play!