GTA 6 has been in the works for quite some time and with the amount of leaks that have trickled out to the public fans can piece together more and more. So, what news has been discovered regarding GTA 6 online?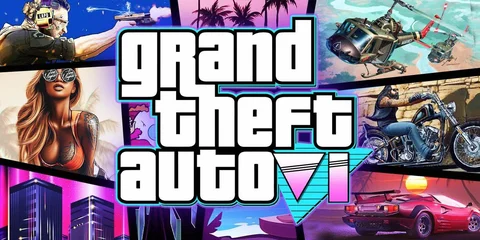 Footage of GTA 6 leaks have trickled in throughout the last year or so. Ever since the huge data leak last fall, where a multitude of early development footage hit the internet, fans have been making their own assumptions about the upcoming instalment.
One player seems to have found some interesting new information regarding GTA 6 Online and what the game mode could entail for players who want to enjoy the game alongside their friends.
GTA 6 Online: Player Discovers Information in Hacked Video
In a video of leaked GTA 6 footage, one player on Twitter seems to have figured out how many players will be able to play the online mode of GTA 6 at once.
Want some information on the upcoming GTA 6 map? Check it out on our YouTube Channel:
While GTA 5 could feature 30 players at once, GTA 6 will have a greater capacity with 32 players. Sure, that's only two players more but it's a start. More players means more shenanigans in GTA online, which is what we're here for, after all right?
Want to play GTA 6? Then you'll need the best gaming mouse possible, so try the HP Omen!
Unfortunately, the video has been deleted due to copyright so we cannot show you the evidence just yet... but trust us bro.
In the video there is also some more footage to be seen wherein the player is able to pick up and hold another character over their shoulder while walking around, something which had only been doable thanks to a mod, but now seems like a gameplay feature.
These are just a few leaks, but small new leaks and tidbits of information like this makes the wait for an official GTA 6 announcement so much more antagonizing. Come on Rockstar give us some official information, please and thank you!

This article contains affiliate links which are marked with [shopping symbol]. These links can provide a small commission for us under certain conditions. This never affects the products price for you.