GTA 6 has fans going crazy at the faintest suggestion of news. Case in point: a new post by actor Bryan Zampella, which made fans expect an incoming announcement.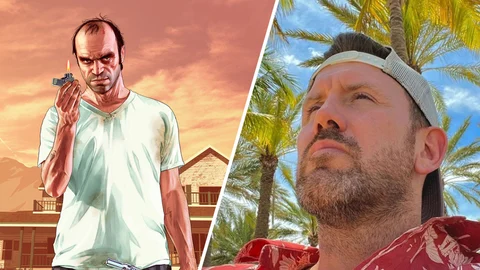 GTA 6 is still far away, current rumors suggest 2025 as a realistic release date. But it looks like we might get an official reveal for the game this year, which makes fans' anticipation grow by the day.
This leads to all kind of wild scenarios, as seen recently when actor Bryan Zampella felt the full force of the GTA community after one of his posts was interpreted as a GTA tease.
GTA 6: Fans Get Excited For Possible Reveal After Actor's Post
Bryan Zampella, who is rumored to play Jason, the male protagonist in GTA 6, got fans excited recently with a new Instagram post. In it, Bryan can be seen with palm trees behind him, suggesting sunny Miami as his location - which happens to be the real-life inspiration for Vice City, where GTA 6 will be set.
His first post in months, and he seems to be in Miami? Can't be a coincidence, right? That's what GTA fans, who are desperate for any GTA 6 news, are at least thinking. The idea is that Rockstar might be present at the upcoming PlayStation Showcase, with filming and planning for that happening now.
I mean, that could happen: Rockstar has had announcement at Sony shows before. But considering that Jason... sorry, Bryan, is not saying anything here, and this could very well just be an actor chilling in Miami, I personally wouldn't read too much into it. But who knows, maybe it will finally happen and we'll get our first GTA 6 trailer soon. A man's gotta hope...