Since Honkai Star Rail has so many fun characters, it can be really hard to decide who do you want to play, especially while having the late game content in mind! To give you some inspiration, we listed some of the most popular and most broken team comps down below!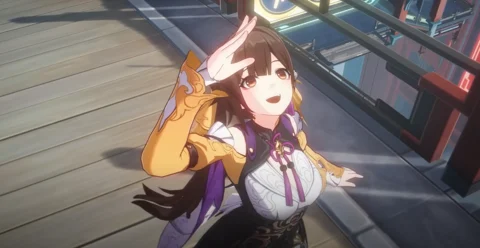 In the course of the last few weeks, a lot of players finally got to play Honkai Star Rail and could experiment with team building. Having a strong and balanced crew is a necessity to clear the advanced content of the game on higher levels.
If you have no clue what is important regarding team compositions, check out this little guide on how to build a good team!
After you have a basic understanding of how teams work and what they need in order to be strong, you can adjust the following comps to your liking and add your favorite characters. If you do not own every single character in this list (which you shouldn't this early on into the game unless you spend a ton of money), just look at what the task of said character is and try to find a good alternative from your bench.
Imagine having a matching Honkai Star Rail Phone Case with your favorite character. Do I need to say anything more to convince you that this is a good idea?

Let's get into the first team comp right away!

Honkai Star Rail: Best Team Comps
First, let's look at some really free-to-play friendly comps! Since there is a pretty good completely free-to-play roster, there should be a possible comp for everyone!
Best Starter Comps
Probably everyone's first team looked something like this:

And to be fair, this is a pretty solid team comp! Especially in the beginning, it is important to cover a lot of elements, so having four different ones is always nice! March 7th is still an excellent character even for late game content, so you should definitely invest in her!
Asta is a great weakness breaker and provides good buffs for your team.
Dan Heng has pretty good singe target damage, however you need someone so assist him with the side enemies, since he has absolutely no AOE damage.

After progressing in the story, you will receive Herta and Serval. You can swap out the Trailblazer or Dan Heng if you require another element to break the enemies shields. It is recommended to at least switch out Trailblazer for Serval for a maximum damage team!
Around the end of the first story chapter, you unlock the Fire Trailblazer and let me tell you, even if they are the most F2P unit that exists in the game, Fire Trailblazer is incredibly strong! Your team could look something like this:

F2P Comps According To Your First 5-Star
Since everyone is guaranteed a 5-Star on the standard banner ever early on, we should look at how to embrace them no matter who you got! (I got Himeko btw)
If you got Welt:

Welt and Dan Heng have a great synergy because Dan Heng is dealing more damage to slowed enemies and guess what Welt can do? Exactly... slow enemies! You can swap out March 7th for a tank of your liking.
If you got Clara:

Since Clara is a bruiser kind of character, she can take the tank slot in the team. Paring her with March 7th is almost needed, since their synergy is unbeatable! You can swap out Pela if you're in need of singe target damage or need more elements with whomever you want really. A pretty versatile team!
If you got Himeko:

Combining Himeko with Herta is maybe not the highest damage team, but makes for a good chain reaction! If you require more singe target damage, swap out Herta for Dan Heng for example or add a buffer like Tingyun to your team. March 7th can be swapped out for basically ever tank.
If you got Gepard:

Long story short, you can build each and every character with Gepard, since he is the tankiest unit in the game and provides excellent shields to your entire team! You should however build him with a high singe target damage dealer to not lack damage later on.
Arlan is a fun pick here since he is sacrifices his own health in order to deal damage, it is really important to pair him up with a good shielder. Arlan isn't used in a lot of comps so if you pulled Gepard, try them out together!
If you got Yanqing:

First, if you got Yanqing, I am jealous of you. Yanqing is a great singe target damage dealer with one weakness, if enemies attack him, he loses a bunch of his stats! You need Fire Trailblazer to take the enemies' aggro with their skill and place Yanqing on the opposite side of the Trailblazer to keep him safe. For a super huge damage number, pair Yanqing up with Tingyun.
If you got Bailu:

Since Bailu is a healer, you can put her in every team you could imagine. For a F2P team, this is an excellent option because you cover singe target and AOE damage, while even including a buffer.
If you got Bronya:

For Bronya it is the same thing as for Bailu. She is an exceptional good buffer and can fit in every team comp! Try out this one for some good Arlan damage!
Best Seele Team

If you were lucky enough to pull Seele without spending some extra money, then there are multiple teams you can use her in. She is probably one of the best damage dealers in the game right now and works incredibly well with Bronya. Her element makes her even better since there are just two Quantum characters as of now. Buff her with Tingyun and you will one shot most enemies!
The "More Money, More Damage" Team

If you are willing to invest a good amount of money in the game, and have this team, it's basically gg. You can't die, you have enough healing for days, a perfect buffer and the best damage dealer all in one team.
Hopefully this gave you a feel of how to build teams, and you can use these as inspiration when building your own. There is a good team for whatever you pulled so don't give up just because you didn't get the character you wanted in the first place!
This article contains affiliate links which are marked with [shopping symbol]. These links can provide a small commission for us under certain conditions. This never affects the products price for you.