The Jedi: Survivor achievements/trophies have leaked online, offering a glimpse at all the amazing things players can do in the game.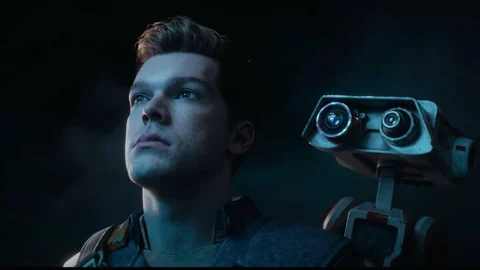 Star Wars Jedi: Survivor is almost here, and our excitement couldn't be greater. Our hype was just fired up even more, as the game's achievements have leaked online, revealing a ton of amazing challenges and gameplay elements.

Will Star Wars Jedi: Survivor Be On Game Pass or EA Play?
Jedi: Survivor Trophies & Achievements – Everything We Know So Far
A bunch of trophies/achievements have been revealed by the Star Wars-focused YouTube channel Lunar Squadron. This list obviously includes some spoilers, but don't worry: there's nothing story-related.
Here are all Jedi: Survivor Trophies & Achievements we know about now:
Han Slowlo: Defeat 50 enemies under the effect of Slow
So Uncivilized: Defeat 10 enemies with shots using the Point Blank skill
You've Got A Friend: Direct your companions to assist in combat 10 times each
Catch!: Hit 3 enemies with a single roller mine
They Never Saw It Coming: Strike an unaware enemy 20 times
This Is Canon: Push an enemy into the Shattered Moon mining cannon
I'm A Living Legend: Defeat all legendary adversaries
Get Down From There: Attack 20 Lifted enemies
One With The Force: Avoid 50 attacks using focus sight

Mirror Match: Make a confused enemy defeat an enemy of the same type
Pinpoint: Execute 10 perfectly timed precision releases
Slam Dunk: Slam 5 enemies with a single use of Slam
Riposte: Parry a Force Pull resisting enemy
Star Tours: Discover and complete all Jedi Chambers
King of the World: Reach the highest point of Harvest Ridge
There Is No Try: Help lift a shop out of the tar pits
Now, This Isn't Podracing: Travel 500m of distance while riding creatures

Cleaning Up: Refresh the Refresher
They're Probably Fine: Drop your mount into the great unknown
Skywalker: Keep your feet off the ground and walls for 60 seconds
It's a Trap: Explore the Phoni'Qi Caverns
Max Capacity: Have a packed cantina
Can You Pet the Bogling?: You can pet the Bogling
Caji Match: Gain the attention of a mysterious stranger
Who Gives a Puck?: Obtain your first bounty

Perks of the Job: Equip Perks in all slots
Greezy Money: Trade 25 collected items
Cobra Cal: Train with your weapons while wearing a headband
A Presence I Have Not Felt Since...: Wear an old wardrobe staple
Hey, Luke At Us: Equip a new cosmetic in every Cal slot
Road House: Dropkick an enemy while wearing a mullet
Kitted Out: Customize BD-1, the blaster, and Cal's lightsaber with new parts
Skoova Diving: Fill the aquarium in the cantina
Growth Spurt: Find space for a full garden
Gambler: Win all Holotastics matches
Intergalactic Geographic: Scan every enemy
Reconnaissance: Use BD-1 to investigate a target in the distance
Splurge: Purchase all of Doma's merchandise
The Jedi Path: Fully upgrade 3 skill trees
Blood, Sweat, and Tears: Complete all Force Tears
Pre-order Jedi Survivor now on Amazon
That's a lot! Survivor is shaping up to be a huge RPG and we're happy to see so many different activities, features and rewards in here. Plus: I always love a good pun in an achievement.
The sequel to Fallen Order is shaping up to be an amazing game and we can't wait to finally get our hands on it. Star Wars Jedi: Survivor launches on April 28 for PC, PS5 and Xbox Series X/S.
Jedi Survivor: All Confirmed Planets
This article contains affiliate links which are marked with [shopping symbol]. These links can provide a small commission for us under certain conditions. This never affects the products price for you.