Will Star Wars Jedi Survivor have multiplayer in any form? Or can you only play the game on your own? We will answer your burning questions!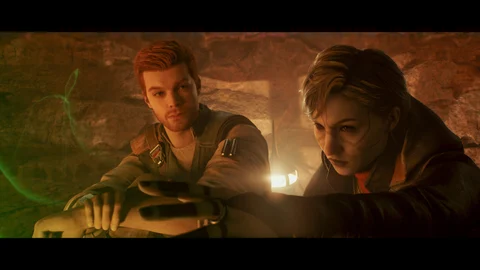 Star Wars Jedi: Survivor is one of the most exciting games of the year. After the huge success of Fallen Order in 2019, Star Wars fans are rightfully hyped to see how developer Respawn Entertainment will top the amazing first game.
With tons of new features, like a new combat system, mounts and fast travel, it's right to wonder whether the game will also feature multiplayer this time around. Who wouldn't want to experience a Star Wars adventure with some buddies?
Will Star Wars Jedi: Survivor Be On Game Pass or EA Play?
Does Star Wars Jedi: Survivor Have Multiplayer?
Unfortunately, Respawn has already confirmed that Star Wars Jedi: Survivor will not have any multiplayer functionality. The official website describes the game as a "narratively-driven, single player title" and doesn't mention multiplayer of any form.
Jedi: Survivor is among our most hyped games this year. See what else is coming out:
It would have been really cool if they could have come up with some form of multiplayer. But it makes sense not to shoehorn these kinds of things into single player adventures, and the Star Wars Jedi games are very much that.
Jedi Survivor: All Confirmed Planets
Still, it would have been cool to experience the next chapter in the story of Cal and his crew together. Hopefully they'll be a multiplayer mod of some kind. Running around with two Jedi? That would be so much fun!
At least we know that the next Star Wars game by Respawn will have multiplayer. Let's hope it can fulfill our fantasies of cooperative Star Wars shenanigans.
This article contains affiliate links which are marked with [shopping symbol]. These links can provide a small commission for us under certain conditions. This never affects the products price for you.