It's getting tricky for World of Warcraft in the near future, since many employees are deciding against extending their employment or cooperating with Activision Blizzard. How will this affect the quality of the upcoming updates and new releases?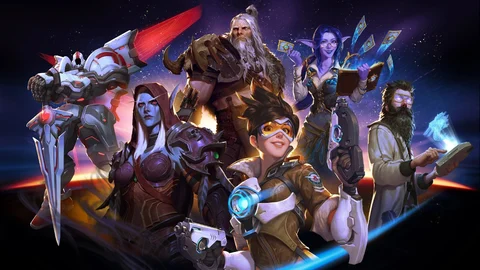 It is safe to say that in the vast field of game development, there are many ambitious talents who have great interest in new and challenging opportunities within major companies. For many, one of those places to look for long-term employment could be Blizzard. With persistence and constant maintenance of games like World of Warcraft and Diablo, Blizzard has made themselves a leading name in the industry.
Blizzard's Issue With Work Environment

The fact that Blizzard is not a good role model in terms of working atmosphere should be known by everyone by now. However, it should be within the best interest of the company itself to hire capable and ambitious employees and, what is even more important, to retain them. This is the cornerstone for successful projects and associated with it, a lot of money and reach for the business.
But still Blizzard does not learn from its mistakes, and even worse, they are just doing them over and over again and that makes employees furious. Now one of the WoW Game Producers known as "Glaxigrav" is opening up about his anger on Twitter. He is mainly complaining about the incompetence of "someone in power", which results in "losing amazing talents" left and right.
Being loud about it because I've lost yet *another* person this week.

Blizzard is losing amazing talent because someone in power doesn't listen to the game directors who make his products. DE&I also means diversity of thought, especially when it's backed by data and financials.

— Adam #ABetterABK (@Glaxigrav) April 18, 2023
It really is sad to see, how someone, who truly cares about the games he is working at, desperately tries to make a change to guarantee good quality projects in the near future.
Home Office Tends To Be The Future For Creative Professions
This time, the underlying reason for employee walkouts seems to be a decision on the part of Blizzard regarding the home office situation. Many staff members who are employed at Blizzard first joined during the home-office period, and now Blizzard wants to cut back on this possibility.
Developers are now only allowed to spend a maximum of two days a week working from their home office. The rest of the week they have to work in one of the offices. This causes difficulties for many, especially financially, as travel costs would rise to immeasurable heights.
If Blizzard continues to chase out their employees, we'll soon have to switch to the Small World of Warcraft! Board games don't need updates, luckily.

Activision Blizzard consciously accepts the fact that many employees are leaving, due to this change of rules. Even weeks prior to this, a lot of coworkers voiced their concerns and made it clear that they will end the working relationship if said change comes into force.
Unfortunately, Blizzard pushed through with the change anyway. Hopefully, the quality of the games won't deteriorate even further and new talent will be able to find their place at Blizzard.
Let's hope for a happy ending for this situation, we will of course keep you up-to-date on it!
This article contains affiliate links which are marked with [shopping symbol]. These links can provide a small commission for us under certain conditions. This never affects the products price for you.