Overwatch 2, will soon have a dating function. As ridiculous as that sounds, the upcoming Season 3 valentines day event will actually feature a dating simulator and a new game mode. Here is everything about it.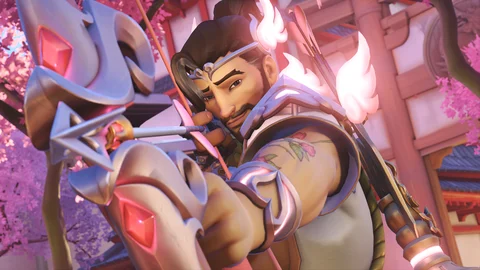 Ever thought about dating one of the Overwatch heroes? This might be your lucky day, because Overwatch 2 season 3 comes with a new Valentine's Day event, featuring a new game mode and a dating simulator... I'm already blushing... No one will spend Valentine's Day alone this year, we promise you. This goes out to all lone wolves out there, you are in good hands in Overwatch 2.
Overwatch 2 Patch Notes: Season 3 Finally Nerfs Mercy & Changes Tanks

Overwatch 2 Valentine's Day Event Launches Dating Simulator "Loverwatch"
Get ready for Valentine's Day friends, because something very special awaits you this year. No, not a date with your crush... Overwatch of course! To cheer up all the lone wolves out there, Blizzard launches a whole Valentines Day event in Overwatch 2. It even includes a full-on dating simulator.... I think they meant too well for us.

The Overwatch 2 Ultimate Valentine event will kick off on February 14th and go on until the 28th. Which gives us two weeks time to try out a new Hanzo 4v4 game mode and complete some Support-themed challenges.
The dating sim will launch on web one day earlier on the 13th and feature a text-based dating simulator with two potential dating paths: Mercy or Genji. You'll be able to influence the course of events through your dialogue responses, and if you manage to unlock the secret ending, you'll be rewarded with a themed POTG Highlight!