Struggling with the Midnight Suns Bone & Claw challenge? In our guide, we show you how to complete Wolverine's special challenge.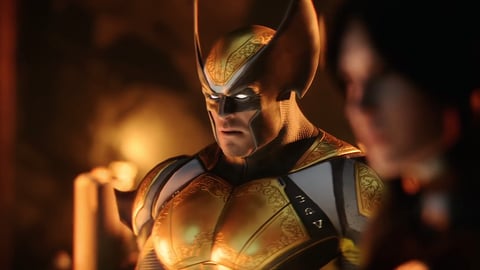 The so-called Midnight Sun challenges are not just cool because they're named after the game and your group of heroes, they also unlock a legendary outfit and ability card for the hero you complete the challenge for.
"Bone & Claw" is Wolverine's Midnight Sun challenge, and it can seem a bit tough at first look. But don't worry, we will show you how to complete the challenge without any problem.
Midnight Suns: All Moon Seal Locations
Midnight Suns Bone & Claw Challenge Guide
The challenge gives you seven cards to defeat four enemies with. You will need to make use of Wolverine's specific characteristics and abilities to get through this one.
But no worries, we will show you step-by-step how to complete the challenge.
Start with the enemy directly facing you. Use Lethal Pounce on them.
Now play Chain Swipes, using it once on the enemy you just attacked and twice on the enemy right next to it.
For the next two attacks, use Power Slash on each of the two remaining enemies, who are on the other side of the arena.
Use Stink of Fear on the two enemies you just attacked.
You now have taunted all four enemies on the map and you've got Counter on as well. Play Let's Do This to force them all to attack you. This will kill two enemies.
Now you can finish off the remaining two enemies with Eviscerate. Chain two attacks each on each enemy.
You're now getting the Midnight Special card. To complete the challenge, use it on the Black Crystal.
And that's it! It's not too difficult and if you follow our guide, it won't take you long at all.
Marvel's Midnight Suns Gift Guide: How To Give The Right Gifts To The Right People
This article contains affiliate links which are marked with [shopping symbol]. These links can provide a small commission for us under certain conditions. This never affects the products price for you.