Ed Boon officially teased the inevitable Mortal Kombat 12. Here's what we know so far about MK12.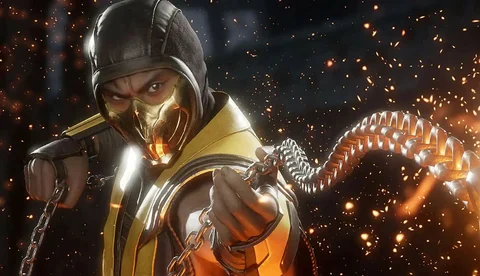 Street Fighter is back, Tekken is back, so of course the third game in the holy trinity of fighting games is not far behind: A new Mortal Kombat is on the horizon. Even though that's not surprising in the slightest, it's still exciting to hear Ed Boon himself confirm what we were expecting all along.
Mortal Kombat 12 Teased By Series Creator Ed Boon
Ed Boon, creator of the Mortal Kombat series, has teased the next entry in the series on multiple occasions. Talking to the official PlayStation Blog, Ed Boon gave us some insight on the development of Mortal Kombat 12:
Mortal Kombat will continue to feel fresh, to feel new, and to push boundaries with regards to certain aspects of game design.
I mean... that's just typical corporate bla-bla, but it still gets me excited. Also, you should know that NetherRealm Studios never really make announcements without a follow-up, so with Ed Boon having teased Mortal Kombat 12 like this, it was only a matter of time until we heard something more.
And that was indeed the case. Mr. Boon recently hosted an Ask Me Anything (AMA) on Twitter, and answered many questions posed by his fans. That included multiple ones about Mortal Kombat 12, which Boon said will "likely" be revealed within the next 6 months, so at some point before June.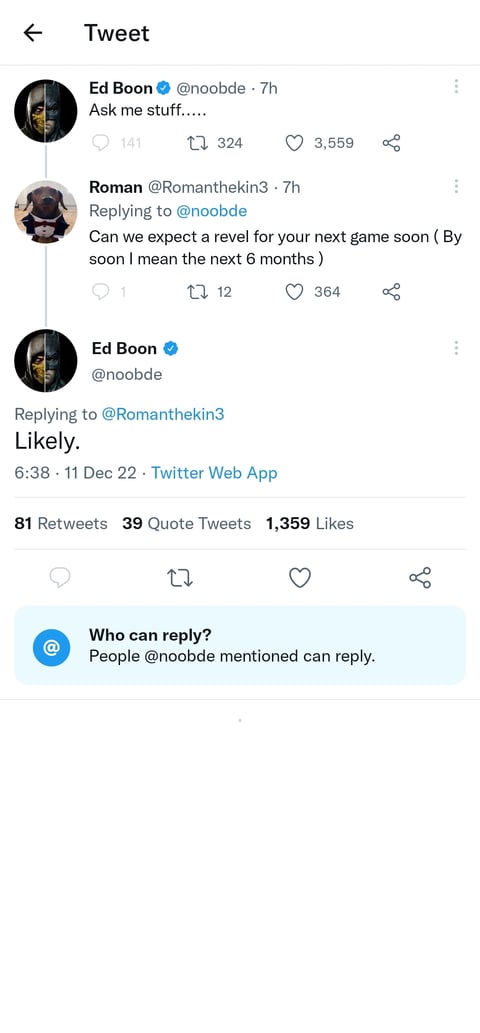 Boon also confirmed, that MK12 will be the longest-supported game in the series and hinted toward a release in 2023. Not much more has come out of the AMA, but considering that he is so open about the game, expect more and more to be revealed in the coming weeks.
I'm not gonna lie to you: I think that between Steet Fighter 5, Tekken 7 and Mortal Kombat 11... Mortal Kombat was the best AAA fighting experience. The game was more balanced than any Mortal Kombat game, and thus super competitive. Mortal Kombat 11 had by far the best visuals out of all fighting games, while still offering serious depth, and maintaining a level of accessibility that the other games simply couldn't match. So... coming off of a great game, I personally have high hopes for Mortal Kombat 12.