Warner Bros officially revealed their platform fighter Multiversus, and the game looks to easily be the most impressive platform fighter out there.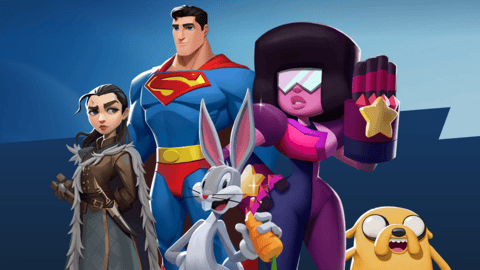 We wrote about it before, and now it's official: Warner Bros is about to stomp Smash Bros, and Nickelodeon All-Stars. Seriously. Multiversus is looking good, with a capital GOOD, and here's what we know about the game.

[ad_placement}
Multiversus - What We Know
Multiversus Trailer
Will Multiversus Have Single Player?
Yes, the game will feature single player, but it specifically focuses on multiplayer - 2v2 to be exact. According to devs, combat is built for teamwork, and co-op. While that sounds amazing, it does make me wonder if the experience for solo-fighters will feel rather tacked on.
Will Multiversus Have Crossplay?
Yes, Multiversus will feature crossplay. The focus on multiplayer and co-op play is strong in this one, so crossplay, cross-progression and even guild-building... it's all there.
Will Multiversus Be Free to Play
Yes, Multiversus is free-to-play, which, again, is huge because it means the player base will be massive: Warner Bros fans, all platforms, free-to-play, crossplay... seriously, nothing is stopping this game from becoming massive, and Nickelodeon All-Star's decision to release with a $50 price-tag seems embarrassing in hindsight. Even Smash has got to be concerned with what Multiverse is offering.
Multiversus: Release Date & Platforms
Multiversus will release some time in 2022, that's all we know on that. As far as platforms go, the game is coming to all consoles and the PC.
Will Multiversus Have Rollback Netcode?
Yes, the devs are striving to have the best online in its class, and already promised dedicated servers, as well as a crisp netcode.
Is Multiversus an Esports Game?
In the trailer (which is at the bottom of this article), the devs do make a mention of esports ambitions, so it does seem like Multiversus will have esports capabilities, along with all the balancing that comes with it. The game even features perks for its characters, which wasn't touched on much in the trailer, but can arguably give it a lot of depth.
Multiversus Roster
The Multiversus roster has the potential to be insane, with all of Warner Bros licensing at its disposal. Here's what's confirmed so far:
Batman (DC Comics)
Superman (DC Comics)
Wonder Woman (DC Comics)
Harley Quinn (DC Comics)
Shaggy (Scooby-Doo)
Bugs Bunny (Looney Tunes)
Arya Stark (Game of Thrones)
Tom and Jerry (Tom and Jerry)
Jake the Dog (Adventure Time)
Finn the Human (Adventure Time)
Steven Universe (Steven Universe)
Garnet (Steven Universe)
Reindog (Original)
Will Multiversus Have Voice-Acting?
Yup, all the original voice-actors are signed up for this game, and all the characters are fully voiced. That also goes for music licenses, so... I'll be fighting to the Game of Thrones theme 24/7.