Konami have taken down the Super Bomberman R servers, but not all is lost. Despite of the shutdown, a new Bomberman game is in the works.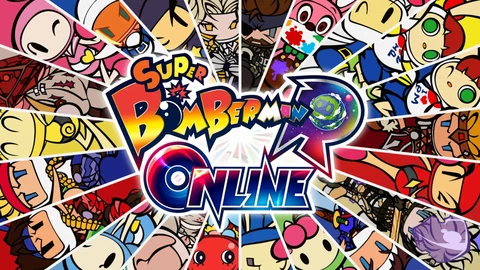 After revealing that they will be shutting down the servers for Super Bomberman R Online, a game that only came out back in 2017, Konami has revealed that they are actually working on a brand new Bomberman game. This is news that none of us really expected, but offers fans of the Bomberman games little happiness in the near-term.
Super Bomberman R Online will shutdown its online servers for the Nintendo Switch as of December 1, 2022. As of June 1, 2022, Konami have shut down the sale of the game's Bomber Coins and Premium Packs. If you have some already, though, you will be able to use them until servers close.
In a statement on their website titled "News - Service Termination Announcement", Konami first thanked fans for playing Super Bomberman R Online before announcing the termination of all online functions of the game effective at 1AM UTC on December 1.
This service has continued to operate with the support of many users since its launch in May 2021, but due to various circumstances, we have decided to terminate the service on all platforms on December 1, 2022 at 01:00:00 (UTC).
There has been no specific reason for the termination provided, except for it being "due to various circumstances". They also wished their fans and community well before moving onto the real juice of the announcement.
A New Bomberman Game is in Development
Following the announcement of Super Bomberman R's termination, Konami offered their fans a little reprieve from the disappointment. This came in the form of a brief and unspecific announcement that the studio are working on new Bomberman projects that they will inform us about "soon".
The "Bomberman" series is moving forward with new projects. We hope to be able to inform you of this project soon. Thank you for your continued support of the "Bomberman" series.
So, if you're a fan of the Bomberman games and are feeling disappointed by the news that Super Bomberman R will be no more as of December 1, you can feel a little bit better knowing that a new entry in your favourite franchise could be getting revealed pretty darn soon.
Of course, we don't know anything else about this, but we will update you if anything pops up. In the meantime, though, make sure that you continue to play Super Bomberman R, use up those Bomber Coins and Premium Packs, and prepare yourself for the announcement...