Just one year after launching for Xbox One and Xbox Series, the first-person shooter CrossfireX by developer Smilegate will be shut down soon.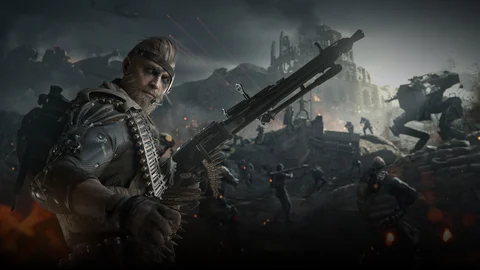 Crossfire is one of the biggest games in the world, thanks to its immense popularity in parts of Asia, especially China and South Korea. Last year, a console spin-off called CrossfireX was launched to try and conquer the Western market. But that apparently didn't fully go according to plan, as the game will soon be shut down, just one year after launch.
CrossfireX Shuts Down One Year After Launch
CrossfireX had tons of issues when it launched, even forcing the producer of the game to issue a public apology. The single player campaign, which was developed by Remedy Entertainment (Control, Max Payne, Alan Wake) also disappointed many fans with a lackluster and uninspired offering. This apparently couldn't be salvaged, and now the plug will be pulled on the game.
In a statement on the official website, the developers at Smilegate announced that they will "end support for CrossfireX on May 18." This affects the ongoing multiplayer part, with servers closing on the date, as well as the single player campaign, which will not be sold on the Xbox Store anymore. The full game will also leave Game Pass in May.
It is with the deepest regret that we are informing you of our decision to end support for CrossfireX on May 18, 2023. Since the launch of the game, we have worked tirelessly to bring it to a point where we can all be proud, and throughout it all we have had the honor and pleasure of supporting our players.

Coming to this decision was not easy, however, we can proudly say that our players have been amazingly active, passionate and enthusiastic in working with us to create a game that would be fun and enjoyable by all. We want to thank each and every one of our players for playing CrossfireX and being a part of this journey with us.
CrossfireX failed to capture the Western audience with a lackluster product and becomes the next victim of the current wave of failing live-service titles, alongside games like Rumbleverse, several free-to-play title from Ubisoft and Apex Legends Mobile, which were recently shut down or canceled.