Fortnite's experimental younger brother, Rumbleverse, was launched just last year. It's basically Fortnite but melee-only. Sadly, no-one plays it, which is why Rumbleverse will apparently be axed in February.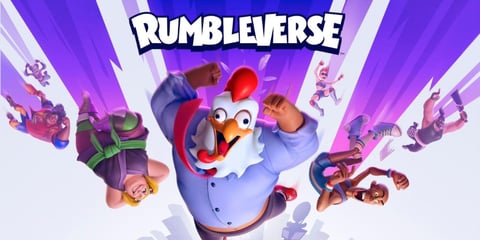 We would be willing to bet a great many of you have never even played Rumbleverse. Indeed, some of you might not have even heard about this game before. But there was a time when it was being eyed-up as potentially the next big thing.
Rumbleverse was brought out in 2022, and it's basically just Fortnite without guns. Instead, players choose from a selection of heroes who each have their own set of hand-to-hand combat moves. The map is also more urban than Fortnite's current island. But besides these differences, Rumbleverse looks incredibly similar to the infamous BR. Sadly, it could never find Fortnite's success.
Rumbleverse Shuts Down In February
We now have official confirmation that Rumbleverse will shut down on February 28, but all players will be refunded for their in-game purchases. Here's exactly what the publishers have said:
Live services for Rumbleverse will go offline on Tuesday, February 28, at 10AM CST.

Any player who has spent money on Rumbleverse is eligible for a refund of money spent on or in the game. This includes the purchase of a Rumbleverse Battle Pass or Brawlla Bills on any platform.
It's a shame, but it shows just how hard it is to get into the Battle Royale space with a new game.
To end, how about some positive news? We just heard about The Witcher's upcoming multiplayer game, and it sounds dope.
Rumbleverse might be dying this year, but look what's taking its place: