Assassin's Creed Valhalla: Dawn of Ragnarök and its composer Stephanie Economou have won the first Grammy Award for Best Score Soundtrack for Video Games and Other Interactive Media. But what could make such an event more significant than a fail that goes viral?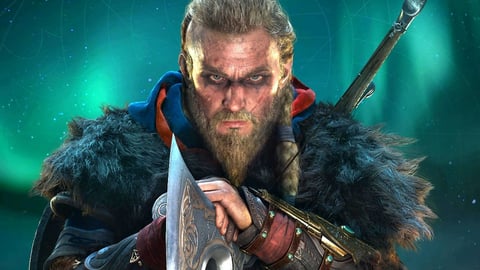 The Recording Academy created a new category for the 2023 GRAMMYs: Best Score Soundtrack for Video Games and Other Interactive Media. The nominees were veteran games composer Austin Wintory (Aliens: Fireteam Elite), Bear McCreary (Call of Duty: Vanguard), Richard Jacques (Guardians of the Galaxy), Christopher Tin (Old World) and Stephanie Economou for Assassin's Creed: Valhalla's expansion Dawn of Ragnarök.

Economou ended up winning, even though she was kind of the underdog here. Though she is an experienced composer and violinist, her scores for the Assassin's Creed: Valhalla DLCs The Siege of Paris and Dawn of Ragnarök were her first outings in the world of video game composition.
What makes this win even more special is that this is the first time that the Grammys have dedicated a category for video games!
Assassin's Creed Valhalla Wins First Grammy For The Video Game Music Category
As the first to receive a Grammy on the back of work in the video game industry, Economou recognized those who came before her and thanked many talented musicians.
"I just want to recognize all of the people who fought tirelessly to bring this category of video game music into existence," Economou said after she accepted the Grammy. "Thank you for acknowledging and validating the power of game music. This is truly such an honor, thank you."
An Important Evening For The Games Industry: Presenter Absolutely Butchers The Pronunciation

It must be nerve-wracking being up there and announcing awards knowing that so many people are watching you. The stage trick with imagining people naked to loosen your anxiety doesn't always help either. The presenter, comedian Randy Rainbow, couldn't quite hack it and struggled with pronouncing the winner's name. "Valhalla" suddenly became "Vallaha".
can't stop laughing at this guy announcing the Grammy win for Assassin's Creed Valhalla pic.twitter.com/vz9bTVZFTX

— Wendell (@RhodeToLove) February 5, 2023
This is of course hilarious but, any one of us could have made that error. Nervousness and northern mythology do not mix well. Hopefully he could also laugh about himself!