As almost every shooter, Overwatch 2 has a competitive game mode, where players can compete against each other in ranked matches. But what does that even mean? And how does it work? You will find all answers right here with us.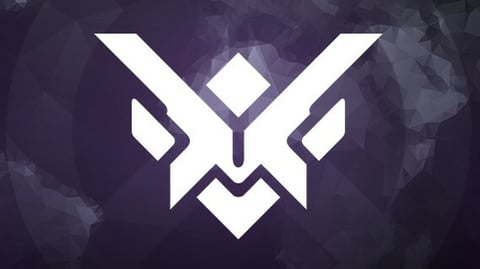 Online shooters such as Overwatch 2 usually always have a ranked game mode. No matter if you are new to the game and are just getting started, or if you are an Overwatch veteran that just decided to play some more serious matches, here is everything you might need to know about competitive play in Overwatch 2.

Please keep in mind: In order to access the competitive mode, new players must first win fifty quick play matches. This rule applies to all newcomers in Overwatch 2.
Overwatch 2: Cross-Play and Cross-Progression – What You Need To Know

Overwatch 2 Ranks Explained
When you play a few competitive matches in Overwatch 2, you will be assigned a rank after winning 7 or losing 20 matches. Your rank reflects your performance in competitive matches and will be reevaluated every seven wins.
The rank-system starts with Bronze 5. The Bronze rank is the level that most players will start with. After Bronze 5, it goes on with Bronze 4, Bronze 3, Bronze 2 and Bronze 1. Then the same pattern is being repeated for Silver, Gold, Platinum, Diamond, Master and lastly Grandmaster. If a player made it this far and somehow manages to rank up from there, they will go up to the top 500, which is what the best players strive for.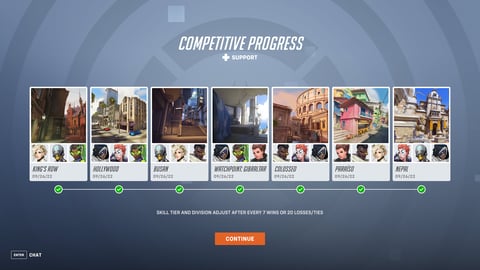 Every competitive season provides the opportunity to earn points, which can be used to purchase exclusive golden weapons for your favorite heroes. Depending on your final rank, after your placement matches and with the end of the season, you will get a good amount of CP. The competitive mode also offers some individual challenges, that will grant you more CP, once you complete them.
By the way, playing Overwatch 2 is a way better vibe with the right equipment! Check out this, and you'll find everything you need for the perfect gaming setup.
Matchmaking In Competitive Play
There are two ways of matchmaking in competitive play, the role queue and the open queue. Both work just like the matchmaking system in Quickplay. You can either pre-select a role, and end up in a match with one Tank, 2 DMG and 2 Healers, or you can just join a match where every player has the free selection of all roles.
How is your competitive journey in Overwatch 2 going? Feel free to tell us in the comments.
This article contains affiliate links which are marked with [shopping symbol]. These links can provide a small commission for us under certain conditions. This never affects the products price for you.