PlayStation VR 2 is now approaching launch, and an announcement is reportedly coming very soon. Will we get a reveal trailer? Or maybe more...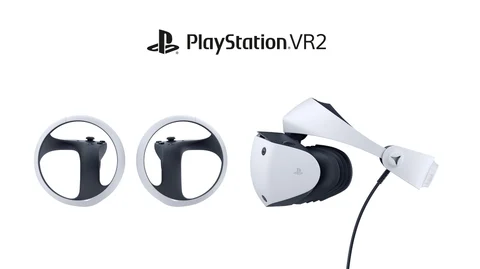 We've recently heard some incredibly exciting things about PSVR 2, and needless to say, we're beginning to save some funds for the release. But how far away are we from release? And is the gadget pictured above really going to be what the PSVR 2 will look like? What about the price? Yep. There's a lot we still don't know.
But thankfully, we've just received news that an announcement is inbound. And we're hearing this from multiple leakers, so it seems legit.
PSVR 2 Announcement Inbound
Multiple leakers are now claiming that a PSVR 2 announcement is just around the corner. Because this is from multiple sources, and because Sony have already shown us the design for the PSVR 2 (pictured above), we feel fairly confident that this is true. Here's what our favorite leaker Tom Henderson had to say:
Sony sent out a new email yesterday named "Introducing PlayStation VR2" - There was a similar email a couple of weeks prior to the PS5 pre-launch, too.

It could indicate there are plans for a PSVR2 showcase soon as both @GameOverGreggy and @JeffGrubb had heard.

— Tom Henderson (@_Tom_Henderson_) April 2, 2022
Now what could the announcement be. Perhaps a showcase of the features? We actually think we can expect even more than that. We believe that this next announcement will give us a release window. It might sound too hopeful, but Sony probably want to get PSVR 2 onto the shelves as quickly as possible so that they can use it to promote their answer to Game Pass, and vice versa. Goodness, what a month it's been for Sony.

We still have a short while to wait for the PSVR 2, but we'll update you as soon as we hear more. Until then, why not enjoy this year's Game of the Year?