If you're tired of years of World of Warcraft, you may eventually want to quit the game. Here's how to cancel your WoW subscription to finally get rid of mighty Azeroth.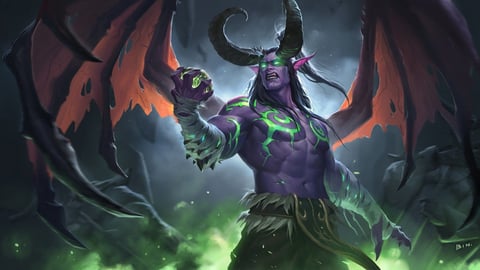 World of Warcraft has been around for almost 20 years now. And although players have suffered through several disappointing WoW expansions, some of them have never quit the game since it has been released back in 2004. But as we all know, all good things finally come to an end.

There can be several reasons to quit playing World of Warcraft; for example, if you've already cleared the newest raid content, and you're just waiting for the next content patch until you want to log in again. And since WoW is based on a subscription model, it will always be a question of money whether to keep your account running or not. So let us show you how you can cancel your WoW subscription and what you have to keep in mind by doing so.
World of Warcraft: How To Cancel Your WoW Subscription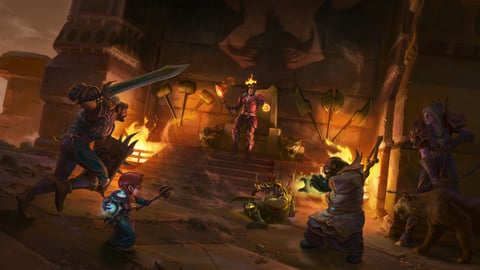 To unsubscribe from World of Warcraft, you will need to cancel your recurring subscription. You can do so on the Battle.net account management website. Here is the process:

Go to the Battle.net account management website and log in to your account. You can also reach it from the Battle.net Launcher App by clicking on the Battle.net symbol in the upper left corner and then choose "My Account".
Click on the "Games & Subscriptions" tab.
Select "World of Warcraft" from the list of games.
Click on the "Manage" button.
Click on the "Cancel Subscription" button.
Follow the prompts to cancel your subscription.

It is important to note that when you unsubscribe from World of Warcraft, your account will still be fully available to you until your subscription billing cycle has ended. Then, you will eventually lose access to the game and any associated services, such as the expansion packs, until you resubscribe again. Also, if you have a recurring subscription, you will always need to cancel it before the next billing cycle to avoid being charged again.
After you've unsubscribed to the game, neither your account nor your game data will be deleted, so if you're ever deciding to return to the world of Azeroth, all of your heroes, achievements and cosmetics will still be available to you on all realms that you have started playing on.
Which WoW expansion was your favorite one? Check out our gallery ranking:
WoW Expansions From Worst to Best: All in One Ranking

View gallery
This article contains affiliate links which are marked with [shopping symbol]. These links can provide a small commission for us under certain conditions. This never affects the products price for you.