If you can't connect to World of Warcraft, Blizzard's WoW servers might be down or facing technical problems. Here's how to quickly check the WoW server status.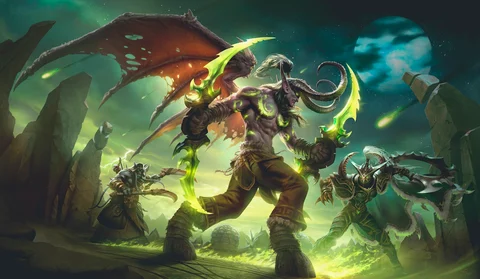 Even though the glory days of World of Warcraft are probably lying about a decade behind us, millions of players are still logging into Blizzards MMORPG every day to explore Azeroth, Outland and the Dragon Isles on a dozen of realms.

The in-game World has been massively growing since its launch in 2005, and so has the game itself. Since 2019, there are even two big WoW versions playable, the retail and the classic version.
Warcraft 2 Movie: "The Beginning"-Sequel Could Be A Reboot
So it's actually not that surprising, that Blizzards servers experience some issues or have to be at least checked from time to time. Also, there is a fixed maintenance window every week.

On US servers, the maintenance phase is every Tuesday from 7 a.m. to 8. a.m. (PST). During this time, you will not be able to play on US realms, neither for WoW Retail nor for WoW Classic.
It's the same for European realms, just with a different time frame: Every Wednesday between 3 a.m. to 4 a.m. (CEST) you won't be able to log in due to maintenance.
CurseForge Standalone App: How To Install The Add-on Software Without Overwolf
Is WoW Down? How To Check Server Status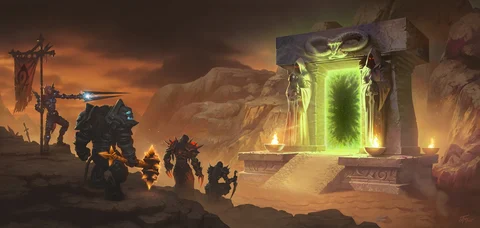 Besides the fixed maintenance times, a WoW realm can of course also be unavailable due to a server issue, especially after the release of a big content patch or a new add-on. To find out whether there is a problem with the servers, you should check Blizzards official server status webpage, where you can quickly look up if your realm experiences some issues.

It's also worth visiting Blizzard's customer support Twitter-Account; if there is a technical problem, you'll most likely read something about it here.
No Connection To WoW: How To Fix Potential Local Network Issues

There isn't any information about known server issues, but you still can't log in? Then the problem could be your internet connection. This is what you can try out then:
If you're in touch with some guildies over Discord or Teamspeak, ask them whether they have the same problem. If they don't, you can be pretty sure that it's a local problem and not a server based one
Check whether WoW is blacklisted in your Antivirus Software or firewall
Restart your router
Restart your PC
If you're using a VPN, check whether the connection works when you turn it off (the Batte.net-Launcher isn't all too VPN friendly)