Remnant 2 was a huge success and many players are already asking for more content in the form of DLCs. Here is everything we know so far about future expansion for Remnant 2 and their possible release dates.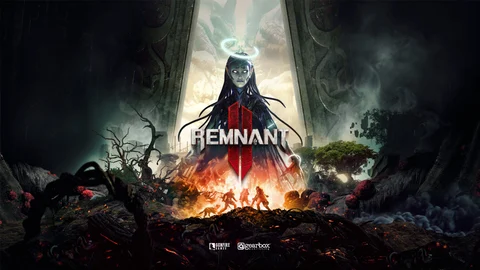 Remnant 2 released at the end of July and was able to gather a dedicated community fairly quickly. And with a success like this, there are already many players wondering about potential DLCs or any other sort of updates. Well, according to Game Director David Adams, the work on them has already begun. So here is everything we know so far about upcoming Remnant 2 DLCs.
Remnant 2: Three DLCs Are Already Planned
Remnant 2 was and still is a huge success for its developer Gunfire Games and publisher Gearbox. The player numbers are high, the feedback on platforms like Steam is very positive, and many gamers are already calling out for more content in the form of DLCs or Updates.
And for these players, we have some good news. In a recent AMA on the "remnantgame" Subreddit, Game Director David Adams answered many questions about the game and future plans. And of course there were several questions regarding new stuff, like items, archetypes, armors and weapons.
Hello. This is David Adams. I'm the Game Director on Remnant 2. AMA
by u/GunfireGames in remnantgame
Asked about the plans for future DLCs, Adams simply answered "Yes", but of course this wasn't enough for the thirsty community. So, Adams revealed, that the devs started to work on the first DLC right after the main game was finished.
We have a lot of plans for the game. If it keeps doing well hopefully we will be able to do them all. We started the first DLC after we finished the main game, and it's already looking pretty cool.
Asked about more details regarding the content that might be contained in this DLC, Adams stated, that he can't reveal anything. But according to some other answers by him, the devs are planning new armors and weapons and maybe even a transmog system.
Asked about more puzzles and secrets in the future, the Game Director revealed another interesting face for many plans. According to Adams, the studio has plans for three DLC.
We have 3 DLC planned which will definitely have puzzles and secrets. Plus who knows what else we will do (well I know, but…)
Also, we should mention that the Ultimate Edition of Remnant 2 already includes 3 DLC Packs. So it was always clear that the game will get more content in the future.
Remnant 2: DLC Release Date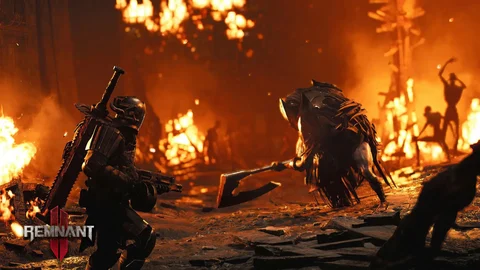 Since the game was just released on July 25, 2023, it will take the devs some time to come up with new content and ideas for the game. However, the Ultimate Edition already mentions a rough schedule. On the official website of the game it says:

The REMNANT II DLC BUNDLE includes 3 DLC PACKS that add even more to the REMNANT II experience, including new story elements, creatures, and environments. Details to be announced. All DLC released within one year of launch.
Yep, if this can be trusted, there are at least 3 DLCs supposed to release until the end of July 2024. While we don't know exactly how big those DLCs will be, we are sure the developers will come up with something fun and a ton more content to experience and unlock.

But of course we will keep you up-to-date, once new information or even rumors surfaces.
For more Remnant 2 related content, read:
This article contains affiliate links which are marked with [shopping symbol]. These links can provide a small commission for us under certain conditions. This never affects the products price for you.