Bethesda revealed, that their upcoming RPG shooter Redfall will require players to always be online, even when playing alone. This has obviously not gone down well with the fans eagerly awaiting the release of Redfall.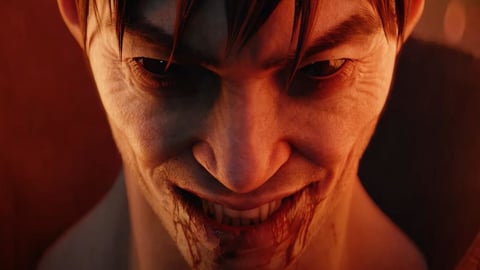 Requiring a game to always be online, even when you don't use online features, has never gone down well with gamers. It's a major reason why the Xbox One made a horrible first impression upon release and since then, it's something that many players don't want to deal with. Well, they still have to, as we see with the upcoming Bethesda action game Redfall.
While the game is designed to be played with up to four players in co-op, you can also enjoy the latest immersive sim shooter by Arkane Studios on your own. However, you won't be able to do if you're offline, as has now been revealed by Bethesda.
Redfall Requires Players To Be "Always Online", Causes Backlash
After a longer gameplay showcase during the Xbox & Bethesda Developer Direct, Redfall is being prepared for launch on May 2 and has recently received a new FAQ page. In this FAQ, it's been revealed that the game will require an online connection to be playable, even for single player:
Will playing Redfall require an online connection for single player as well as co-op?

A persistent online connection is required for single player and co-op.

This is obviously a huge bummer, and the community also feels done dirty. A Reddit post on this topic has over 850 comments by the time of writing, all of which are negative. Ouch.
Gamers have many issues with titles that require a connection to play. It can lead to issues when you have spotty connections, it reinforces annoying anti-cheat services like Denuvo, preservation is very much not guaranteed and so on.
"Yea this sucks. I love Arkane games, I think I've bought nearly all of them. I won't be getting this one. It's a shame, because they're generally pretty underappreciated. Prey was one of my favourite games of the decade."

"You can still play Arx Fatalis that was made by Arkane Studios 21 years ago offline, would you still be able to play Redfall in 2044? Or will MS gut the servers if the game under performs?"
Redfall still looks like a cool game, like anything Arkane touches. But the game struggled to really capture people's minds and hearts yet, and this will definitely not help them get more people on board.
This article contains affiliate links which are marked with [shopping symbol]. These links can provide a small commission for us under certain conditions. This never affects the products price for you.