If you want to make sure to complete all temples/dungeons in Tears of the Kingdom, and you want to be efficient doing so, we've got the best order to so.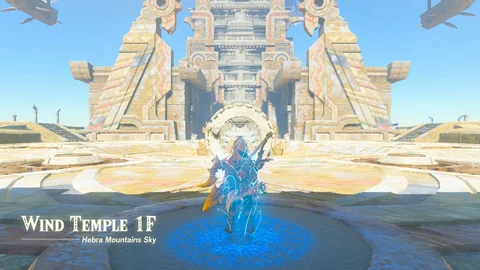 In Zelda: Tears of the Kingdom, you're free to explore everything at your own pace. You can travel the plains of Hyrule, explore the Sky Island or descend into the Depths to discover long hidden places. You can hunt and collect different fruits to cook delicious meals, mine ore, tame horses and... what were you supposed to do again?
If you want to play Tears of the Kingdom laid-back, maybe you want to check out this Switch Pro Controller in matching design
Sometimes this freedom can be a little bit distracting, if you try to follow the main story line. And sometimes the Dungeons can be too difficult if you stumble across them too early. So make sure to complete Shrines along your way to increase your health and stamina! Also, this is of course not the only order in which you can play through the dungeons, nor is it "the correct one".

It's just a little help for you to stay more or less focused on the main quest and complete the dungeons without too much frustration. But be careful; the descriptions of the Temples below contain potential spoilers, so be warned.
Best Temple Order In TotK
Let's start with the Wind Temple. Just after your visit at Lookout Landing, where you get your Paraglider, you can head northwest to discover the Rito Village. Before you get there, make sure to get some warming gear – you could also buy some if you reach the village. A blizzard has driven away most of the Rito, but one of the remaining is Tulin, with whom you can team up to complete the Tulin of Rito Village quest and find (and complete) the Wind Temple.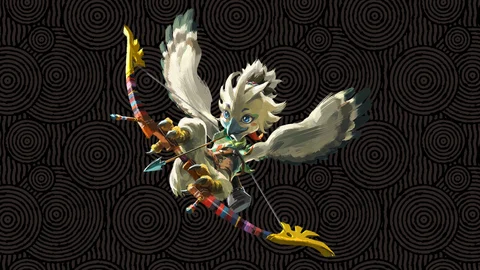 Afterward, you'd best visit the Lightning Temple. Again, a companion comes in handy for this one. You'll find Gerudo Town in the southwest and this area is not covered in ice, but by the Sand Shroud. Also, once again, your Paraglider proves to be useful. By gliding towards Gerudo Town from a nearby Skyview Tower you can skip big parts of the Sand Shroud.

Once you've made it you'll meet Riju of Gerudo Town with whom you can complete the quest with the same name in order to find the Lightning Temple. She'll accompany you and probably be a big help in the upcoming fights.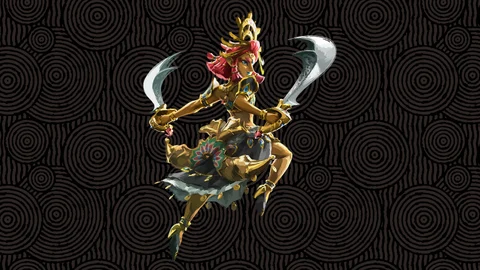 After that, we recommend the Fire Temple. You should visit Goron City first, where you will – yep, you guessed it – meet a companion for the temple and a quest with their name: Yunobo of Goron City. While you're at Goron City, make sure to stop by a shop and purchase at least one piece of the Flamebreaker Armor set to be prepared for the heat and flames beneath Death Mountain.

If you'd like to unlock special fabric for your paraglider and receive different weapons and materials, you may be interested in this Link Amiibo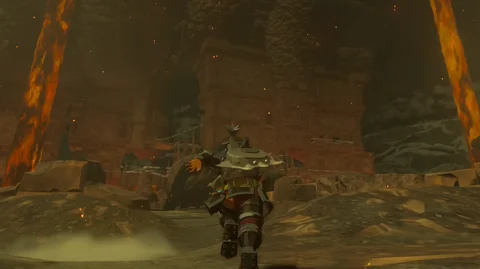 Head to the Water Temple afterward. Although you probably visited Zora's Domain early on in Breath of the Wild, in Tears of the Kingdom we recommend postponing your visit this time. With fewer than eight hearts, you're endangered to be a one-shot target for most enemies. If you feel ready for it, you'll meet Sidon of the Zora and again, after completing his quest you'll find the Water Temple.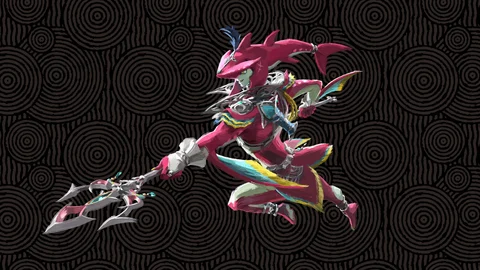 If you've completed these four, your last stop will be the Spirit Temple. It's a secret one, and maybe you thought there were only four temples – we warned you about possible spoilers! You'll find it in the Depths, but if you haven't visited Dragonhead Island first, you won't be able to enter. You'll have to complete the quest Guidance of Ages Past and find the fifth Sage before you'll be able to visit this temple.

Now that you've completed all the temples, you're technically ready to return to Hyrule Castle and finish the main story line. But feel free to go on exploring the massive map. I'm sure you haven't seen everything you wanted to yet!
While discovering the Dephts you'll want to know this:
This article contains affiliate links which are marked with [shopping symbol]. These links can provide a small commission for us under certain conditions. This never affects the products price for you.