The latest trailer for Zelda: Tears of the Kingdom seems to reveal the return of an iconic boss from the very first Zelda game.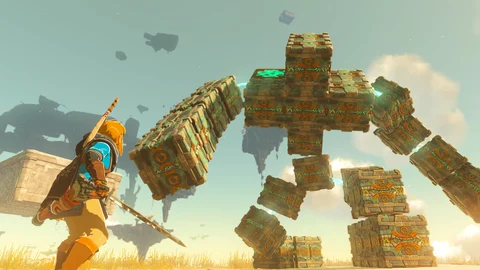 During the most-recent Nintendo Direct in February, we finally got a new trailer for The Legend of Zelda: Tears of the Kingdom. And, as has been the norm for this game's marketing campaign, it didn't really reveal too much concrete info on the game.
We did see a lot though, it's just taking a few days to dissect the many details hidden in the trailer. One of these seems to point to the return of a classic enemy, who hasn't been seen for over 30 years.
Tears of the Kingdom Seems To Bring Back Iconic Boss Enemy
Zelda fans have desperately dissected the trailer for all kinds of hints towards what the new game in the legendary series could have to offer. It looks like you can spot the return of Gleeok, a boss from the very first Zelda game from 1986/87, in the trailer.
It's easy to miss this moment, which comes early on in the trailer. But for a few seconds, you can see what looks like a many-headed dragon on a bridge. This could be Gleeok, who's many heads terrorized players 37 years ago.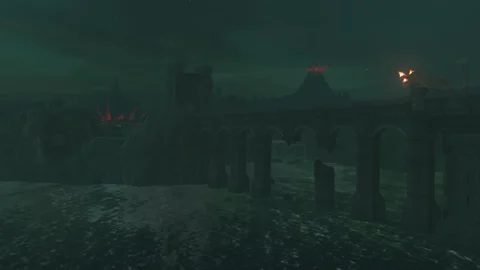 This is obviously not confirmed yet, but it would be a really cool call-back. And it doesn't seem to be the only one in Tears of the Kingdom, as it looks like another dreaded enemy from past Zeldas is set to mark their return in the upcoming game.