The most niche Zonai device, the Portable Pot has a secret function that will change your builds for travelling massively.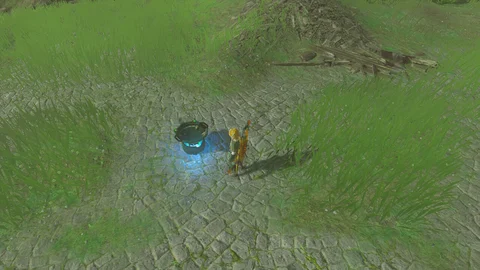 One of the most amazing things in Zelda: Tears of the Kingdom is the many ways you can choose to travel across Hyrule. From Horses, to gliding or building yourself a cool car or air bike there are no limits. Sadly if you want to use a car on wheels to get around, sometimes the rigid structure of the Zonai devices can make it a bit difficult. Well we got a solution and all you need is a Portable Pot!
Want to know more about Hyrule's history across the many games? Take a look at this The Legend of Zelda Encyclopedia to get a deeper understanding of the franchise!
Secret Function Of The Portable Pot Improves Your Cars In Zelda: Tears Of The Kingdom
So how does a pot help with driving around Hyrule? It's pretty simple, actually. If you fuse the pot in between your chosen platform and the wheels, it will serve as a hinge and help your wheels to stay on the ground. So no matter what terrain you're driving on, it will be able to adapt to it thanks to your pot.
Our first use of this function was this little three-wheeler: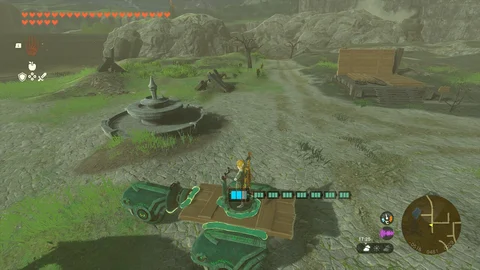 There are lots of other ways, this can be useful. If you need something to be a bit bouncy, but still stay connected, the portable pot can help. Just imagine putting a Korok on it and driving, while the little green creature cries in fear...
For a live demonstration of what we mean (with the pot, not the Korok torture), check out this TikTok that showcases it in motion.
If you'd like to have a new paraglider look and a pretty figurine for your collection, check out this Link Amiibo

Try it out for yourself and build yourself a monster truck that won't fall over at the slightest mountain.
Are you struggling with fighting the three-headed Gleeoks? We can help you beat them easily:
This article contains affiliate links which are marked with [shopping symbol]. These links can provide a small commission for us under certain conditions. This never affects the products price for you.