Genshin Impact: the version 4.0 introduced us to Fontaine, an entirely new world to explore. We also got multilayer teleportation points, which should help with the confusion. Still, finding hidden areas such as Merusea Village can be hard. Here is how to find it.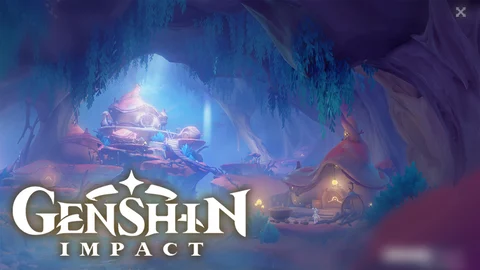 Genshin Impact has its fifth big region now, Fontaine. It has a map that might seem small at the beginning, but is actually huge: there is a whole entire underwater world to explore. This comes with some difficulties, though: some places are a bit harder to find. But no worries, here is how you can get to Merusea village, the home of the Merusines!
I know, the perfect and cheap way to show how much you love Genshin! These keychains can be used for everything: bags, phones or just to stare at in adoration. Get it here.
Genshin Impact: This Is How You Can Find Merusea Village
Merusea village is part of the underground map of Fontaine, where you will have to use the new Underwater Diving Mechanic to get ahead. Here is a step-by-step on how to get to the native home village of the Merusines.

Travel to the Statue of The Seven in Beryl Region, Elynas. If you haven't unlocked this one yet, it's the one between the Court of Fontaine and Romaritime Harbor.
Run straight ahead to the small pond in front of you. Here you could talk to the little Melusine painter Mamere, she'll give you a quest that will lead you to the Village as well; be aware that it is very long and is mostly dialogue.
If you prefer not to talk to her, jump into the pond and swim downwards.
Once you are at the bottom of the pond, swim south, there will be a stream mechanic with a ball floating in between a ring and a plant, swim in the direction of the ring.
Swim upwards to emerge from the water.
Run forward until you see a hole in the ground, go down there, careful, it's pretty deep down, use your glider to avoid damage!
You now should be in "A Very Warm Place", search for the nearest Teleport Point.
Run further south through the narrow corridor; it might look like there is a crossroad ahead, but the ways connect again, so no need to worry. You can also meet your first Melusine Cosanzeana here.
Now finish the road and you should be in Merusea village! Have fun!
Some extra facts:
If you went in the opposite direction at step 7, you can find the new Gameplay Mechanism Prisms Within Elynas and the new enemy Shatterstone Breacher Primus (with a nice chest nearby).
If you continue exploring along the pathway, you can find "A Lonely Place" with a ruin of long-lost civilizations and a ship wreck, here is where Mamere would introduce you to the before mentioned new mechanics in the quest.
There is an alternative entrance to the cave, travel to the teleportation point in the north of Elynas, the one that borders the Court of Fontaine, then go west to the cliff and jump into the water. You can't access Merusea Village for the first time from here, though.
This is all I got for you. Good luck on your travels in Fontaine!

This article contains affiliate links which are marked with [shopping symbol]. These links can provide a small commission for us under certain conditions. This never affects the products price for you.