A deplorable incident in the Turkish Academy League: Riot Games has suspended several players for match-fixing during the Spring and Summer Split 2022. How did they become aware of it and how do they punish the convicted players?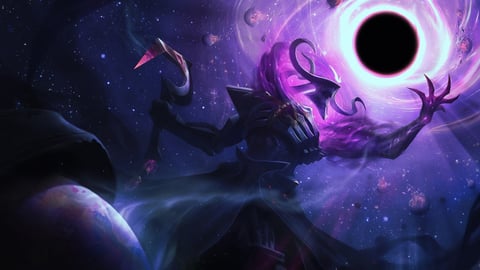 Let's be honest about it: Cheating and manipulating is bad, always, and in every case possible. But doing it in the competitive scene? You probably need to have a lot of criminal energy. Some of the suspensions Riot handed out are years-long, so this is a good indicator about the gravity of the situation.
How did this all even come together? Did someone inform Riot about possible wrongdoings? We'll quickly sum up everything for you, including the suspended players and the length of their suspension.
League of Legends: Riot Suspends Turkish Academy League Players
As we already mentioned, Riot has suspended 14 players for match-fixing during the Spring and Summer Split 2022. But what does "match-fixing" even mean? To sum it up quickly, it is the act of playing a sports match with the intent of reaching a result that was determined before the start of a game.
This was the case in the Turkish Academy League. First accusations were reported to Riot during the Spring Split 2022 already. Riot therefore started an investigation together by Sportradar, a sports data analyzing company. The investigation proved fruitful.
Riot stated that they found "substantial evidence" that several players have been involved in a manipulation scheme that was related to gaining profit from betting on match results, or even match events during the TAL Spring and Summer Split 2022.
Following players were suspended following their involvement in match-fixing:
Efehan "361efe" Ordulu - 5 years
Ahmet Ömer "chr1sz" Mutlu - 4 years
Eyüp "Crasia" Oğur - 3 years
Serhat Kaan "CrawL" Hitay - 3 years
Oğuzhan "Oguzkhan" Delihasanoğlu - 3 years
Alperen "Poguee" Sakallı - 4 years
Enes "Secondate" Çelik - 5 months
Ali "SunShine" Aslan - 10 months
Bedirhan "Cape" Çalışkan - 20 months
Muhammet "Momer" Omer - 10 months
Yigit "Lenom" Kantar - 13 months
Cengizhan "Merciless" Teker - 10 months
Eren "Dellal" Tanrıkulu - initial suspension lifted
Bedirhan "Joexy" Kalkan - insufficient evidence
These suspensions range from only a few months to a whopping 5 years! Safe to say that some of these players will never take part in competitive League of Legends again. If you are interested in the detailed proceedings of Riot's investigation, including the rule violations for each TAL player, check out the official statement by Riot Games.
Also interesting: Next year the TAL will not exist in it's current form anymore. Riot is implementing changes to the EMEA region, including the re-organization of some of their leagues. If you want to know more about it, check out this article:
This article contains affiliate links which are marked with [shopping symbol]. These links can provide a small commission for us under certain conditions. This never affects the products price for you.